Shanae, our Receptionist and social media guru, turned 19 on Monday so we had a little cake for her.  Looking at the photo Jo took, I saw that we have probably Australia's most dedicated employee.
Can you see why?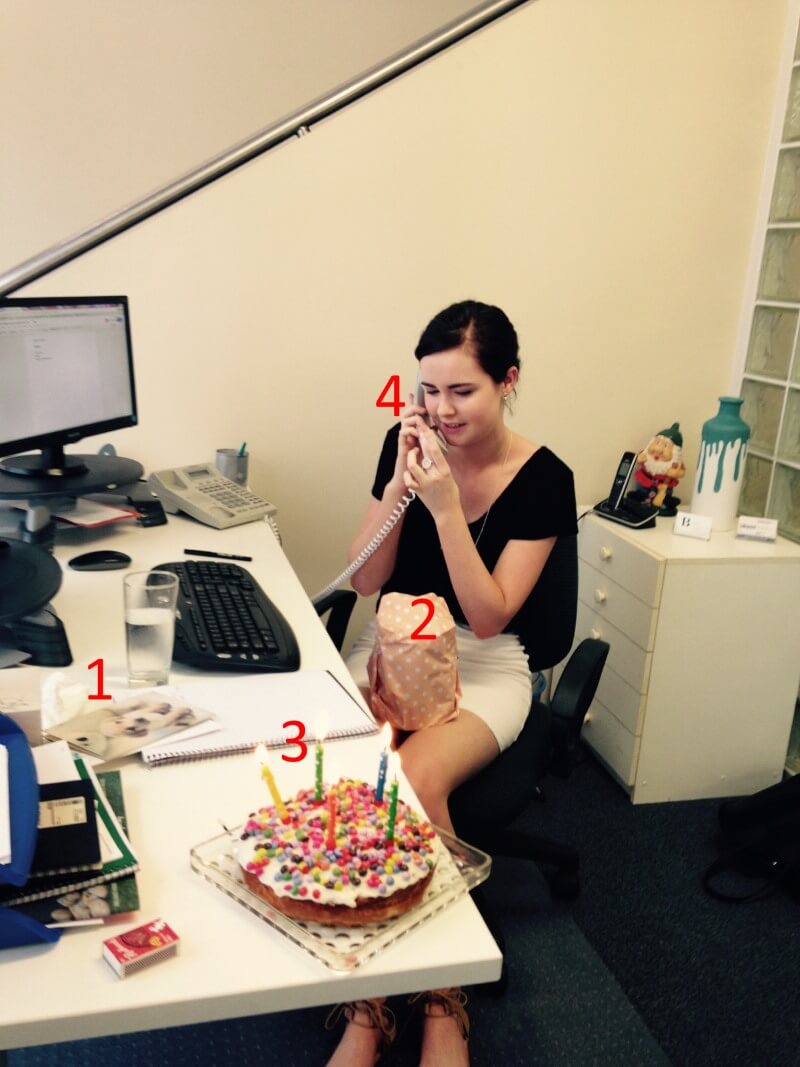 Here's The Proof
She's already opened and read her birthday card
Her present is on her lap waiting to be opened
The birthday candles are alight, ready to be blown out
The phone rings – so she answers it (whilst 8 people who could have answered the phone look on, with drool dripping from their mouths)
That is serious dedication and self control!
Nice work and happy birthday Shanaestar!
Cheers