There are plenty of other website design firms on the Gold Coast and Brisbane that'll design you a lovely pretty web site.  Sure, we design great looking sites.
But we're different to other web design firms.  And it's a difference that matters.  It matters to you.

We Are Different – Here's How (& Why It Matters To You)
We know what makes the difference between a successful and unsuccessful web site.
We've been developing web sites for almost 20 years.  That's a fair bit of experience.
And it's experience that counts.
It's experience that enables us to look at a web site and know why it is not performing and how to get it cranking out leads and sales.
After all, you don't want to develop a web site that is a waste of money.
3 Times More Sales, 4 Times The Price
We have a site that is already doing 3 times more sales, with the average sale price over 4 times what it used to be."
That quote above is from Luke Edwin.  Luke's a character who runs GaryEdwin.com on the Gold Coast, a hugely successful site that provides online golf lessons.
$250,000 Sales An Hour
In 2003 we had a site that made a staggering $250,000 in sales of a $50 product in 1 hour.
If we as much as changed an image on the Home Page the sales would drop 10%.
Australia's Largest Ugg Boot Exporter
In 2008, at the height of the ugg boot craze, another of our Gold Coast web sites was ranked # 1 for ugg boots in the USA.
Which made it, within 6 weeks of launching the site from scratch, Australia's largest ugg boot exporter.
Author Of The Award Winning Web Design Business Kit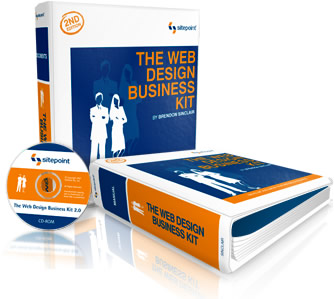 Brendon, he's the Big Chief here who started Tailored Media specialising in website design on the Gold Coast in 1999, is the author of The Web Design Business Kit first published in 2003.
It's been a hugely successful book for web developers sold worldwide.
What That Means For You
What that means for you is a web development company that knows it's stuff, that is connected, that has a very broad range of skills and services to provide.
No hassle, no fluff, no nonsense.
We know what works – after all, we've been doing it, talking about it, writing about it and teaching it for years.
The Last Difference – It's All About Results
The last difference that matters that we'd like to mention is this: we're results driven.

It's not a case of doing work so all you have is a pretty web site (sure, we do pretty when a pretty web site is what will work best).
We do the right sort of work to drive sales and enquiries to your business.
We've been doing this a long, long time and know you want results without the fluff (here's a neat example).
Is that what you want?
Some More Client Comments
I just signed up as much in a day last week as I normally do in a month!

And…at the risk of knowing that this will end up on your blog…..yes damnit you ARE as good as they all say!!"
…the website has been so successful in generating sales we have had to put both Leslie and Emily on for as many hours as they can manage to keep up with the continual emails and phone calls."
I cannot quite believe the fantastic level of service I have received from Brendon and his team at Tailored Web Services.  It's so good, there has to be a catch…… haven't found it yet."
Wow!!!  That's all I can say – can't believe it, incredible and I like the way you said "We" – I'm sure we've helped in some way lol."
…Our sales and service calls have been increasing every month at a steady 25% growth rate. We can only attribute this to your expertise"
Aaron Wall, one of the world's best known Search Engine experts, said:
Sorry for tooting my own horn here, but Brendon Sinclair, of The Web Design Business Kit & Tailored Consulting fame just reviewed my ebook.

As an SEO it is fairly hard to get recognition from people well known in the web design field, and few voices are more credible than Brendon's, so that review has got me pretty stoked."
Some More Designs
The big thing to mention here is that if you don't like sites we've developed, it doesn't mean too much.
After all, every bit of these sites has been designed for a specific purpose AND to generate leads or sales.  These sites work and they work well.
If you want results, we can help.
Websites for mobiles – What you need to know
We're seeing many web sites these days that have major problems at first glance that are costing them lots and lots of sales.
It's simply because more and more people (up to 70% of web site visitors on some sites) are accessing web sites using mobile devices, whether that be an:
iPhone or iPad,
a Nexus tablet or
a HTC smart phone.
Many sites (especially older ones – and by that I mean just a couple of years old) have not been developed to work well in a mobile device.
Example: Which Site Would You Use On Your Phone?
As you'll see from these 2 examples (both are slightly larger than my iPhone screen), one is almost impossible to read, whilst the other is easy to read and easier to take an action on (either call or navigate around).
The mobile friendly site will generate more sales and leads every time.
Building for a Better Mobile Experience!
See how the mobile design is far, far easier to use on a mobile?
When it comes to functionality, the mobile friendly site wins hands down.
Problems With Non Mobile Friendly Sites
(Mobile Unfriendly)
Modern iPhones are pretty good at handling "unfriendly" websites. They'll adapt, but the experience isn't as good as it could be.
What the web visitor sees is a tiny site within their screen. To actually use the site they need to:
expand the screen to read the copy
scroll across to read
click tiny links
use forms they can barely see
A mobile web site is no longer a luxury, it's a necessity – this Google report from 2012 shows that 67% of visitors are more likely to buy on a mobile friendly site.
It goes on to talk about how a non-mobile friendly site can help your competition. The numbers are getting too big to ignore.
Two ways to develop for mobile devices
1. Do a mobile specific site
What happens is when the visitor goes to your web site the site detects they're on a mobile device and sends them to the mobile specific site.  It's a second website, separate from the first.
2. Code what's called a "responsive design"
How this works is you recode the existing site so that it responds to different screen sizes and fits the screen perfectly.
Responsive design is a more future-friendly technique. The website will respond to the size of the viewer's screen (whether it's a tiny iPhone or a tablet device or a big computer monitor) to achieve the best possible layout.
Note: This doesn't mean we do a whole new site – it's simply recoding of your existing site in most cases.
What's Best For Mobile Web Sites?
They're both about the same price to develop, but then the mobile specific design gets more expensive because it's a whole new site that you have to maintain – you'd have 2 web sites, the normal one and the mobile one.
We recommend you recode your site as a responsive design to maximise the benefits whilst minimising the cost.
If you'd like us to quote on helping you achieve more sales with a mobile friendly site, then please…
Call NOW on 07 5534 1228 Or Use The Form Below
Websites are a face for your business which portrays your brand to your target market. Our Gold Coast team will ensure that your website is capturing your market and providing results by making it current, relatable and effective.