It doesn't matter if you're offended/disgusted/amused/whatever by this ad for a bus company in Wales.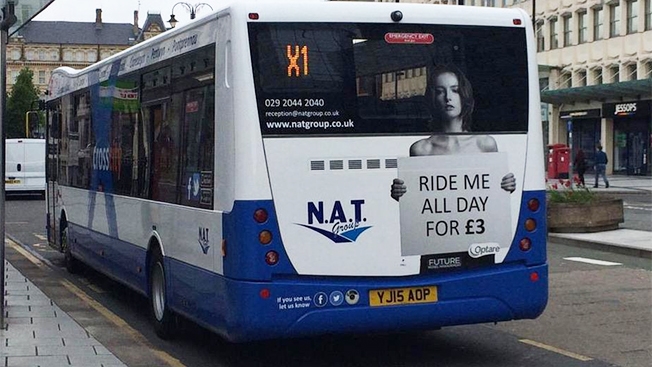 The simple fact of the matter is this: it works.
It definitely works if the goal of the ad is to get attention.
It probably works if the goal of the ad is to position the brand as edgy and different and quirky.
It probably works at selling more fares.
As you might imagine, there's been lots of complaints and outrage which is resulting in the ads being pulled.
But not before the ads have achieved huge local, national and international awareness.  Nice work.
Same Strategy As Wicked Campers
It's must the same as the very effective branding strategy of Wicked Campers here in Australia.
They use slogans that outrage loads of people and then sit back and have a laugh when the industry advertising standards people uphold complaints.
A strategy that obviously works beautifully for them because, yes it's absolutely true, there is no such thing as bad publicity.
Cheers