Quite a few people have been getting their panties in a twist because of a parody Twitter account – http://twitter.com/stephenconroy (Steve Conroy is the Minister for Broadband, Communications and the Digital Economy here in Australia).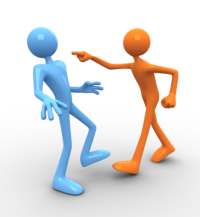 The guy who outed himself as the fake Stephen Conroy works as a "Senior Emerging Technology Specialist (Mobile)" for Telstra (Australia's leading phone company) which could well be the world's longest job title aside from the real Steve Conroy's.
Mike Hickinbotham (@M_Hickinbotham) is Telstra's social media adviser and said this about the guy twittering.
"Everyone should use good judgement when engaging in social media…"
Who The Hell Wants Good Judgment??!
Good judgement??!  Who the hell wants good judgement on social media.  It's SOCIAL media.  You're here to socialise.  Let it all hang out.
Be open, honest, truthful, stupid, offensive, inappropriate…..you know, all the things we all are behind our veil of pretense of decent, professional, thinking, strategically minded businessfolk.
Cheers