The Shore is a resort on the Esplanade here at Surfers Paradise, Australia – right in the heart of Australia's main tourist spot.
Terry and his lovely wife Justine have been clients for a few years now as we've helped out with a few things with their web site.
We've been keen to replace their old site (which we didn't do) for a few years now and, last week, Terry and I had a chat about how a new site might work.
We looked at the competition, we thought about the impact of social media and then I had a conversation with my wife (who is in Rome).
That conversation forms the basis of why this new site for The Shore will be the best one we can possibly develop.
And here's why.
If you're an woman in Europe on a holiday with your lovely 18 yo daughter, the 1 person you absolutely, positively must have to research hotels in a foreign city is your husband and the father of that lovely 18 yo.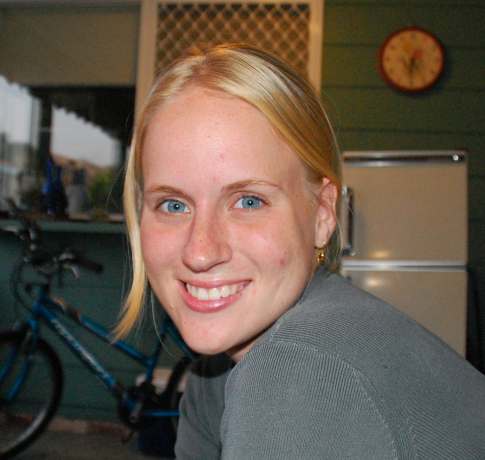 Reason # 1: Laura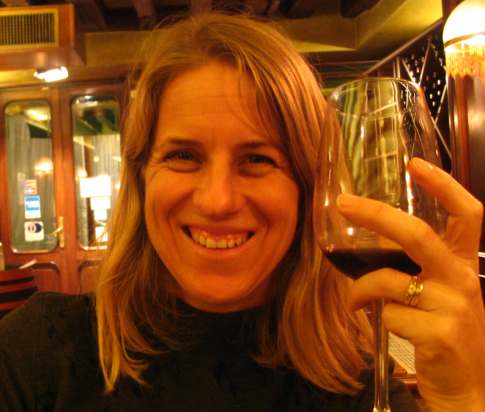 Reason # 2: Mel
That Guy Cares
The reason is simple: That guy cares.
That guy is going to do his research.
That guy is going to find the best hotel for his precious girls.
That guy was me last night.
Naples Hotel Room
My wife (Mel) had been trying to book a hotel room in Naples for 6 nights for her and Laura (our daughter) but the slow connection in the cafe kept dropping out before they could find a decent hotel.
They asked me to find and recommend a hotel.
Their only criteria was to be near the train station in Naples because they'll be off exploring the Italian countryside over the next week.
I thought about how I could apply what I was learning in searching for a hotel for them as I went.
Firstly, if it was me booking the hotel room I jump on Wotif, pick a hotel by its pretty name and book in.
I'm done in about 45 seconds.
This One Wasn't For Me
But this one wasn't for me.  It was for my girls.  So I had to put a bit more thought into it.
Firstly, I tried my old standard of Wotif.
There was a limited selection and it didn't easily give me the info I need.
So over I went to Google maps and typed in "Central train station Naples, Italy"
From there I typed in hotels and checked out the hotels it gave me on the left hand side.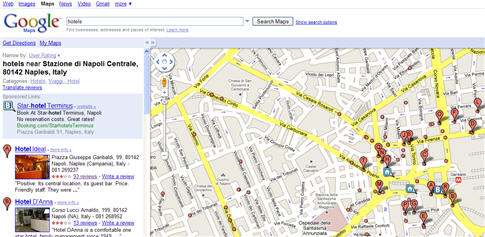 Started The Research
Then I started the research.
You see, I the criteria I had for their hotel was completely different to how I usually do it.
First thing I looked at was the reviews – I made instant decisions based on the star ratings of the reviews.
I'd visit sites such as Trip Advisor to confirm the reviews and/or read more thoroughly.
Once I found a site with decent reviews then I'd click through and check out the hotel web site if they had one (if the hotel didn't have a web site then it was no longer considered).
My Hotel Reviews
Location – near the train station and it couldn't be a dodgy area (I wanted them to feel and be safe)
What others say – I wanted to check independent (or perceived as such) reviews of the hotels
Visual proof – I wanted to see photos and (preferably) video of the rooms
The Hotel Web Site (1) – it had to look 1/2 professional for me to trust it
The Hotel Web Site (2) – it had to have an English version
The Hotel Web Site (3) – Rates & Availability – if the hotel web site didn't have simple to see rates and availability then I wasn't interested
The Hotel Web Site (4) – had to have an instant booking facility (didn't want to call as they might not speak English)
The Hotel Web Site (5) – a map showing exact location, with "Getting There" instructions from airport, train station, etc was important
I didn't find a hotel web site with a blog or a Twitter account.
If I had of, I think that one would have gone to the top of the list (assuming it was up to date) – I always think that if the web site gets updated on a regular basis then they're a little more professional and, thus, more likely to give good service.
Whilst seeing the rates was important, the cost wasn't much of a factor.
Location, quality and testimonials far outweighed the cost consideration.
The Point Of All This?
The point of all this is that as we developed The Shore's new web site we'll apply the above to the new site.
We're showing Rates & Availability smack, bang on the Home Page (with instant online booking)
The sidebar will have a map (along with a link for "Geting There")
The home page is a blog, has a Twitter account and has a video displaying
One of the Nav buttons will be for What Others Say – our testimonials page (we'll get rid of What We Have form the design shown here)
Most blog posts will have a photo or video (of the resort and video testimonials)
The site will have an extensive photo gallery
All that is based upon user experience.
It's important, as web developers, to step outside what you usually do and get the perspective of people who will be actually using the site.
Cheers