Great to see the boss meet some lovely new friends on day two of his two week outback motorbike trip last week.
First off he met a friendly kangaroo (Skippy) who came up to him on the bike as he was travelling at 110 km/hr on the highway.
Then, as he had a bit of a lie down on the side of the road, he got to meet Ian, a nice Queensland Ambulance Officer.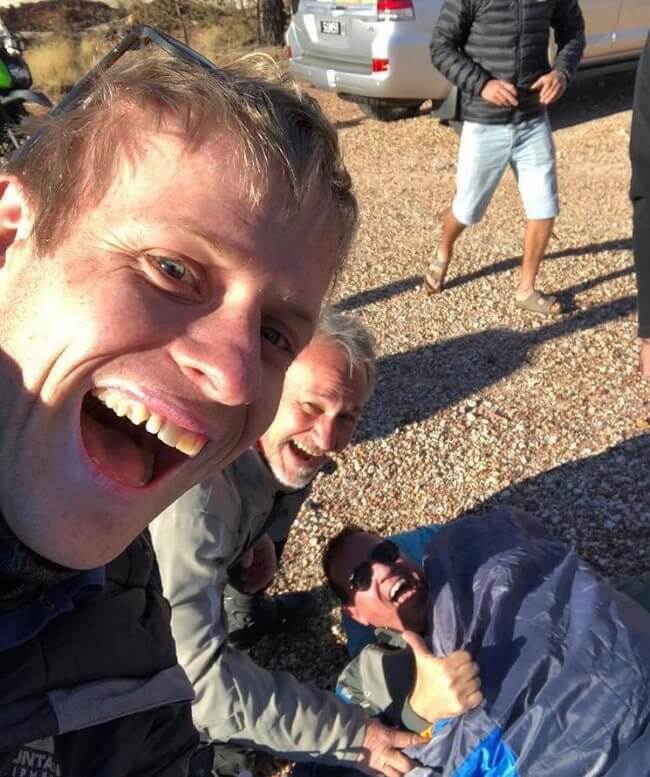 Then Clem at Dirranbandi Hospital
Next it was Clem, the doctor at the Dirranbandi hospital.
Then he was lucky enough to go on a plane ride with new mates from the Royal Flying Doctor Service.
As the day went on he met more lovely doctors, nurses and surgeons at Toowoomba Hospital who operated on his broken leg – the very same leg Skippy slammed into at 110 km/hr! Ouch!
He's not only on the road to recovery, he's toe to thigh in plaster and back at work a week early.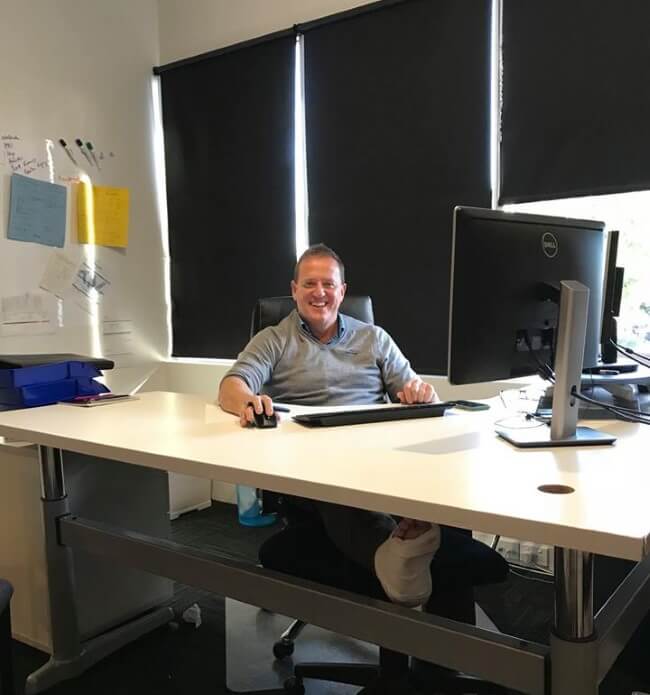 Welcome back boss!
Cheers