As the Gold Coast's top rated ad agency, we do spend a little time on ensuring we show up in searches on Google when people are looking.
Because we're a full service firm, there are lots of different terms we might target, which increases the challenge.
One of the key parts of the Google search results page now is getting found in the local listings – that is the map part.  Local listings can be a strong driver of quality leads to any business.
As with anything to do with Google rankings, there's a bit of work to be done to get # 1(like we have below) – let us know if we can help get your rankings and business on the up.
Certified Google partner
Gold Coast's top rated ad agency
Established 1999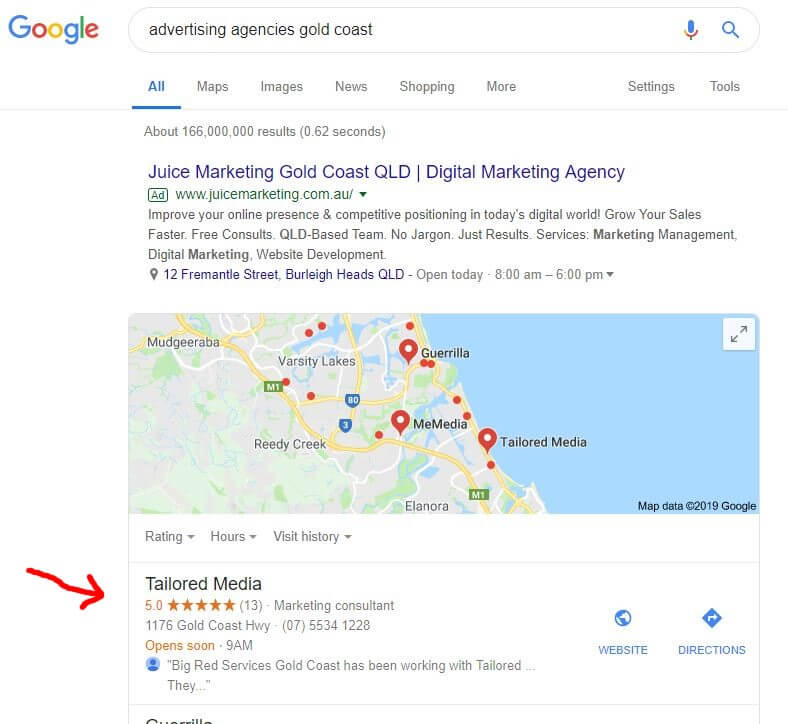 Cheers