Here on the Gold Coast (and elsewhere) there has been some debate regarding the local Hooters Restaurant sponsoring a local footy club's Under 16 team.
The Hooters restaurant chain here in Australia markets itself as a family restaurant (Hooters has traditionally been perceived as scantily clad buxom women serving food – basically a Tittie Bar with food!).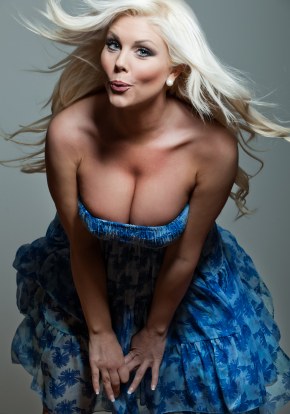 So, is Hooters restaurant an appropriate sponsor for a Gold Coast Under 16s sports team?
My answer to that is an overwhelming "Yes".
Lessons Learned

The message the team is getting is simple: They're being sponsored by a local business. The team is getting a simple lesson in sports sponsorship.
That's easy enough.
Many other commentators in the debate have focused on the perceived objectification and sexualisation of women and how this sponsorship encourages that.
The effect could be quite the opposite I would have thought.
The footy players would have almost certainly received some informal mentoring from club officials regarding the appropriate behaviour with the young ladies cheering from the sidelines.
I'd venture to suggest club leaders, and that includes leaders within the team, would have stern words with someone whose inappropriate behaviour towards the sponsors team members.
Terrific Opportunity To Learn
It's a lessons in the respectful treatment of women and it provides a terrific opportunity for the boys to learn that just because a woman wears tight clothing, doesn't mean she should be demeaned or devalued in any way.
The opportunity is there to learn about the person behind the shorts and skimpy top – supporting these lads to see attractive women as fun, caring and supportive people.
Not objects.
I'm sure these Broadbeach boys see the Hooters team as very positive contributors to their on-field success and appreciate the value the restaurant and their hard working team bring to the club.
Better behaviour, more appropriate behaviour comes about as a result of education and demonstration.
Not addressing an issue leads to ignorance. And that's not going to help anyone.
Cheers