The Big Boss was chatting with a new client earlier this week and stressing the importance of results being the only measure of effective search engine optimisation.  Sure, it's great to do all the right things – but only if they work.
So we did a bit of digging on our past Google ranking results for clients and they kind of speak for themselves.
# 1 for Ugg Boots – Done (this was at the height of the ugg boot craze when people were spending millions of dollars to rank # 1)
# 1 for Surfboards – Done
# 1 for Invitations – Done
# 1 for Pool Tables – Done
# 1 for Worlds Best Web Designer – Done
# 1 for Hammocks – Done
# 1 for Online Personal Trainer – Done
# 1 for Eczema Treatment – Done
Then we ran a client's ranking report
We decide to randomly run a client's ranking report to see how that was going – this is the very first client we chose, I swear!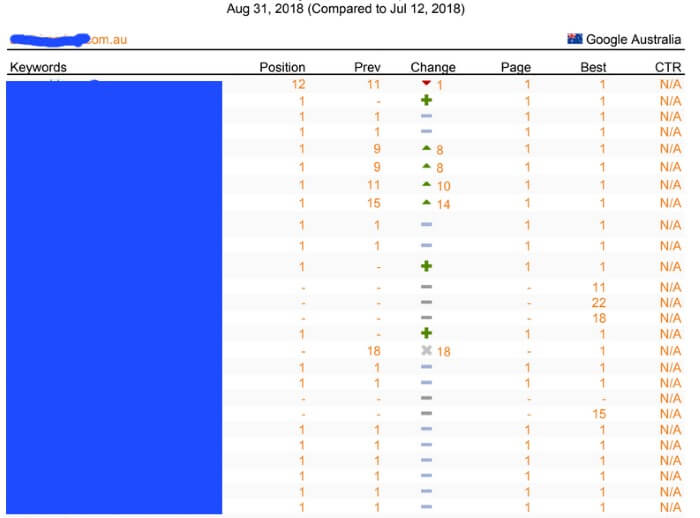 19 out of 26 ain't bad!
26 keywords.
19 #1 positions.
The boss is very keen to mention that it doesn't happen like this for every client.
But the fact remains, our team know SEO.  Give us a call on 07 5534 1228 or email team@tailoredmedia.com.au if you would like higher rankings.
Cheers