Yesterday we launched a couple of web sites.
Web site # 1 was for this Nozawa Onsen accommodation place: Lodge Nagano.
This one was a simple move of the web site to the WordPress Content Management platform (along with a fresher design), which means the client (Mark) can now very easily add/edit./delete content on the site.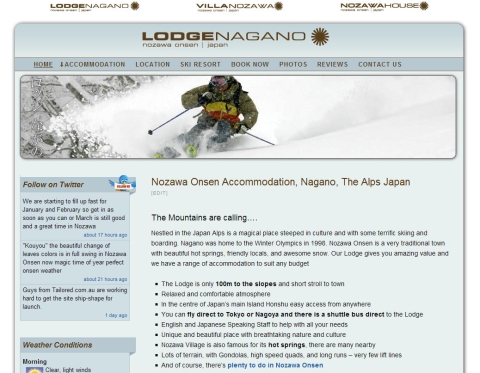 Most importantly, you'll notice the new site is far easier to read and has a range of features that the old site lacked:
Twitter feed generating into left sidebar
Weather conditions generate into left sidebar
Random photos from their album generate into left sidebar
They now have a newsletter sign up form (and a newsletter coming out soon)
A simple link over to their Facebook page
Home page has the same content as before, plus a blog for easy updates
That's a lot more useful information for the web site visitor and that makes for a better experience for the visitor searching for information.
Camper Trailers Need A Different Approach
Web site # 2 is for Sunshine Coast Camper trailers business Ozzie Off Road (heh, give a bit of link love when you can!).
Same sort of deal.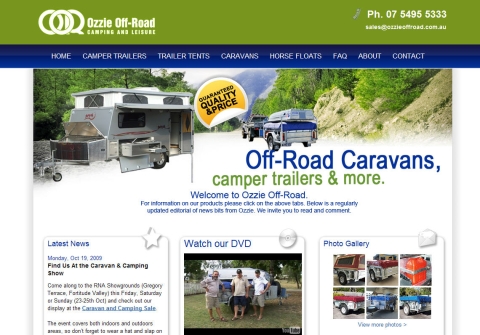 The new site has tons more information easily accessible and the site has great flexibility.
The right information at the right time.  Make sense.
Effective Web Design Is About This
Effective web development is about giving the visitor the right information they need in such a way that it helps move them forward to taking the action you (as the site owner) desires.
If your web site doesn't do that, then it's doing the wrong thing.
Cheers