A business owner client told me a story earlier of taking her team (and partners) out to dinner for a Christmas celebration a few years back.
A nice fancy restaurant was chosen and guests were told that the food and drink was on the business.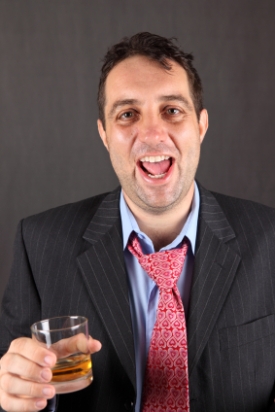 Terrific – a nice reward from a generous host for her team to unwind and enjoy the evening with their partners.
Or so you'd think.
You see, that night the bar was inundated with requests for more and more expensive drinks.
Soon, a single whiskey wasn't enough.  The drinker's not paying so, "Bartender, make it a double!" is the call.

Then came the triples.
And then the quadruples.
Key Indicators
As my client said to me, it was an interesting night because it provided some key indicators to her of some team members.
Some demonstrate no understanding of the business owner's position
Some show no empathy towards the business owner
Just a gluttonous, free for all to see who can cause the most damage to the bill by the end of the night.
As you might imagine, a team member who behaves in that way probably isn't committed to the business or providing great value to customers or the business.
Ordering triple strength, top shelf drinks all night might not be an absolute crime but it sure as hell is a decent indicator of the type of person you have on your hands.
My client quietly paid the bill that night and took it on-board as a lesson in people.
Simple Indications
This example, along with my previous post example of the receptionist calling me by name, are both solid indicators on the sort of employee you have on your hands.
Someone who is engaged and understands the interdependence of an employer/employer/customer relationship – a keeper – or a selfish, self-focused individual who puts his needs first and foremost without a flicker of empathy for others needs.
What sort of person are you?
Cheers