If you're in business, one of your biggest business assets, almost without question, will be your customer database. The name and contact details of each and every customer is absolutely vital. If you don't have them, then get them.
Stop reading and make a list. RIGHT NOW! It's that important.
Okay, you've kept reading…that's great that you have your customer's contact details. Now, give yourself an extra pat of the back if you have a history of what they purchased. Kiss yourself if you have the customer's personal details – such as children's names, their birthday, favourite football team, etc – on file.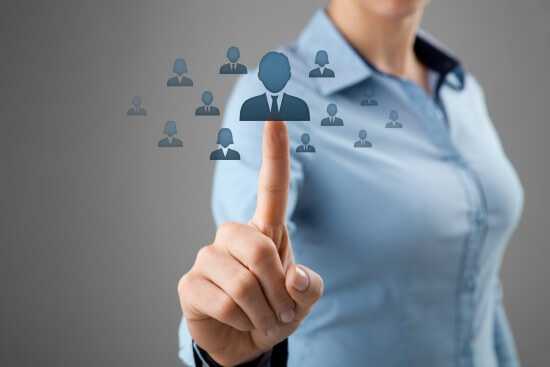 There is no a business alive that wouldn't benefit, and benefit big-time, by having a customer database.
Perfect Target Market
There is no more perfect target market for you than your own customers.
Here's a neat example:
We did some work a while back for a telemarketing company. This company would ring you up (usually just as you sat down to dinner!) and try and sell you a cheap holiday.
The way they operated was basically to pick up a phone, open the phone book at any page and start dialing.
It was a terribly ineffective way to do business. They might be trying to sell a holiday on the Coast to a 105 year-old man confined to his house. And I'm sure they would have on more than 1 occasion.
If this telemarketing company could get hold of people who represented their target market then they'd make a lot more sales. It makes sense.
Here's what we did.
The Conversion Rate Went Through The Roof
I rang the resort they were trying to sell holidays for and asked them to provide the names and telephone numbers of their previous guests. The telemarketing company used that list to sell a repeat holiday at that resort.
As you might imagine, the conversion rates went through the roof.
Your customer wants to feel special.
Your customer wants to be kept informed.
Your customer wants to feel appreciated.
The number 1 reason customers stop dealing with a business is because they don't feel appreciated. Not because of bad service. Not because of high prices. Not because of poor products. But because they don't feel loved.
When someone buys from you, the least you can do is say "Thanks for supporting my business."
Don't Make It A Sales Pitch
Start a process today where you send every customer a personal note saying "Thanks so much for coming into the store and buying that wide screen TV/chair/computer/whatever.
It's a quality item backed by our 10 year guarantee. We're here to give you the best products at the best price with the best service – we appreciate you giving us a try. Thanks again."
That would be successful for one every good reason. Nobody does it. I cannot remember the last time I received surprising service. Can you?
Here are five- (5) things to do to start off:
Do the non-selling post purchase phone call
Start a newsletter
Send a Christmas card
Have a drinks party
Send a "Previous Customers Only" special offer
The products or services you sell are going to be pretty much the same as your competition. There may be a few small differences, but overall it's more than likely very similar.
As Tom Peters said in his excellent book, "In Search Of Excellence", the only thing that really differentiates you from your competition is HOW YOU DO THINGS.
Keep In Contact – It's Just Good Manners
Keep in contact with your customers. It's the easiest thing in the world to do. Send them an email here, a newsletter there, maybe even a Christmas card. Make them an offer every now and then. But keep in contact.
Do a survey. Send a report. Call up. Whatever you do, STAY IN CONTACT.
Four- (4) things will happen.
Your repeat sales will go through the roof.
Your back end sales will go through the roof.
Your referral rate will go through the roof.
Your drop out customer rate will drop through the floor!
In you keep in contact with your customers you will always be top of mind. They won't even dream of going elsewhere.
Cheers