One of the things that happens if you've been a web developer for quite some time is that you develop a whole range of skills in business, not just web development.
It makes sense to develop your own web sites for a whole bunch of reasons: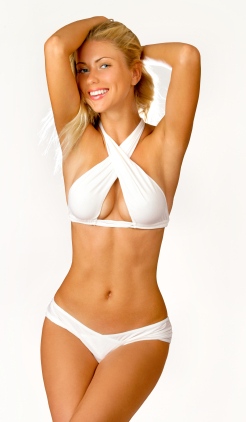 The cost of entry into a market is very low
Potential rewards are high
We've had many of our own sites for many years now, selling all sorts of products.
The knowledge and benefit we get from having our own sites is immeasurable, in that we can then apply what we've learnded to our clients' sites to help make them more successful than they otherwise might be.
Plus, we can pretty much set up a simple web site in a day.
Holiday Accommodation Reviews
We've started launching a range of holiday reviews web sites.
The first site we've developed in one for Gold Coast accommodation reviews.
The sites are simple reviews of accommodation, Gold Coast restaurants and more.
As time goes by we'll be adding more and more content to our review sites, including loads more details and girls like the above giving reviews!
We have quite a number of nice domain names including:
SydneyReviews.com.au
HobartReviews.com.au
BrisbaneReviews.com.au
and many more.
Stay tuned for more.
Cheers