My wife Mel has just found out she has another Guide Dog to look after for a couple of weeks.
How come when I pee on the floor, scoff my food down as fast as I can and drool at the sight of a female, my wife calls me a "disgusting pig".
BUT when a Guide Dog Puppy does all those things, it's cute??  How the hell does that work??
The Lesson In Dog Pee
All about expectations I guess – get the expectations of your market/owner way, way down and anything half decent you do seems amazing!
There's a business lesson in everything ;o)
Even dog pee!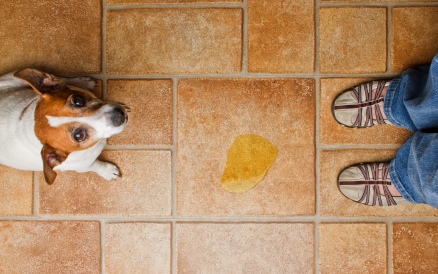 Cheers