In my past I was a nurse for 12 years.
Weird job for me in that it was very regimented and you essentially did exactly what you were told.
Looking back now, I didn't always follow procedure.
I was always more interested in results.
Confused & Frail Patients
I remember particularly one night shift on a Ward full of old patients.  Many were confused and all were frail.
Hospital policy was that if a patient tried to get out of bed, then the bed rails were to be put up.
The evening shift handed over that 1 particular patient had been trying to climb out of bed quite a few times.  Twice they found him on the floor.
So putting up bed rails sounds like a good idea in theory………………in real life, that policy sucked.  Really sucked.
I did 1 simple thing as soon as the evening staff were gone for the night.
I put a mattress on the floor and moved the patient down there.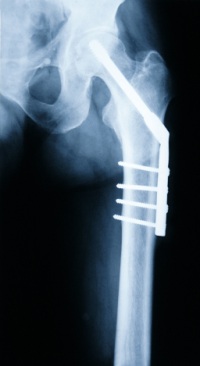 All putting the bed rails up was doing was having the patient fall from a higher point – making him more susceptible to a broken hip (which is very common and almost invariably used to kill the oldies).
You can't fall far if you're already on the floor.
All Business Is
Business is about is getting the mattress on the floor.
You reduce your risk as much as possible and get the result you desire.
And just like in business, it takes experience, knowledge and a bit of commonsense sense to know to stick the mattress on the floor.
Sure, you're constrained by rules and regulations and all sorts of etiquettes.
But remember this – get results or you're not really doing your job.
Cheers