On the weekend an old mate sent me a photo I'd never seen before.
It was a photo of me during a football game when I was about 8 years old – that's me kicking the ball.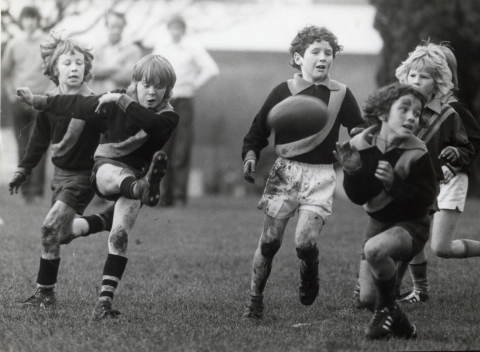 Within 24 hours of getting the photo I'd had it printed and had it on the wall.
A much larger version of the photo is at the framers now getting a custom made frame.
You see, this photo has huge significance for me.
It brings back memories of my wonderful childhood, of kicking the footy with my mates and reminds me of all the fun and fascinating times we had together growing up.
Perception Of Value
It got me thinking about the perception of value.
If my old footy jumper from those days was still about I'd happily pay plenty of money for it.
Same goes for the football from the game when we won our Under 10 Football Grand Final.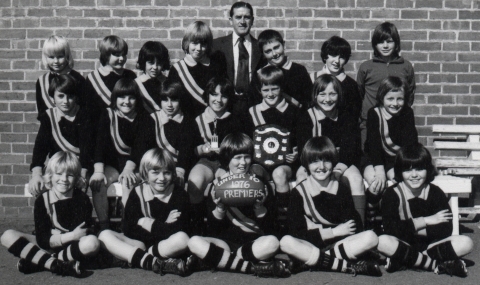 Get me that ball and I'd give you $$$ galore!
How We Value Things
We value things higher that mean something to us.
We all assign value to things based on our emotional attachment to them.
It's because we buy on emotion and then justify the purchase based on logic.
It's why auctions work – as you're bidding you get more and more emotionally invested in what you're bidding on.
It's why that motorbike salesman is so keen for you to go for a test ride – because once you ride that new motorbike, you're emotionally connected to it and are more likely to buy.
It's why we're more likely to buy stuff from people we like – because we're emotionally invested in that person.
Value is about what we assign to something – not what it is worth.
How can you make what you sell more valuable?
Cheers