A couple of weeks ago I was touring around Tasmania on motorbikes with 5 friends.
On the Friday night we reached Hobart, the capital of Tasmania, and walked into the Quest Waterfront hotel – an apartment style hotel in the wharf area.
The young guy at Reception asked if he could help and I gave him the details:
there was 6 of us in the group
all guys
there was to be no bed sharing!
we all had motorbikes that we needed garaged
we wanted rooms for 2 nights
we were all hungry
The young guy then showed why he was a guy you'd want working for you.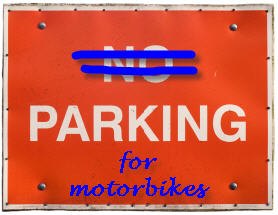 Nothing But Solutions
He solved all of problems with initiative and the minimum of fuss.
"Okay, we have great family rooms that sleep 3 – 1 double bed and 2 singles – for $150 a night.
One of the family rooms doesn't come with a spot in the secure car park – wait here and I'll move my car onto the street and you can have my spot so you'll be able to fit all the bikes in.  There's a pub across the road that does a great cheap steak – would you like me to book you in for 7.30?" he said.
Not What People Say They'll Do, What They Actually Do
Over the years I've been involved in employing tons of people.
One of the things you always look for as an employer is evidence.
That is, everyone will say they have initiative if you ask them.
The better question is "Can you tell me about a customer service time when your initiative led to a positive outcome."
You want to employ people who have taken the initiative in the past, not those who say they have it.
Know You're On A Winner
You know when the Reception guy moves his own car so you can have his spot is when you're on a winner!
Do you move your car, figuratively or literally for a customer?
Cheers