Getting Google rankings is a big challenge at the best of times.
We're pretty good at it, even if I do say so myself. The best way to ascertain if anyone is any good at SEO is to take a look at their own rankings.
Here's ours as of this morning. Great rankings across a range of different and, very importantly, relevant terms.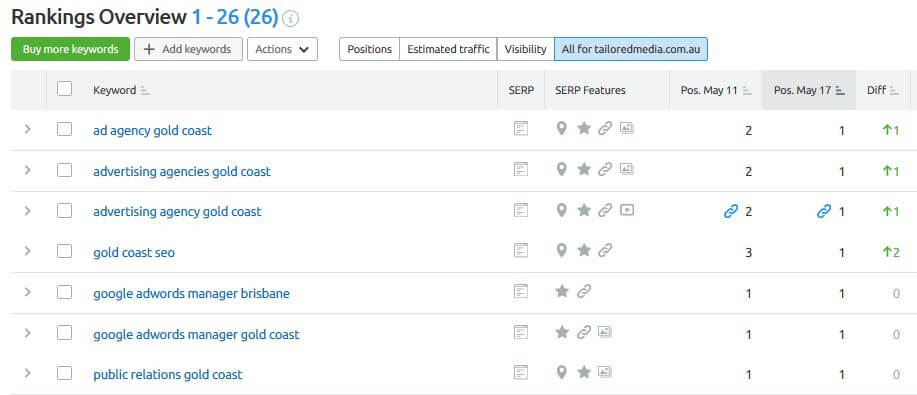 If you need help getting decent Google rankings, give us a call on 07 5534 1228 and we'll get you sorted.
Cheers