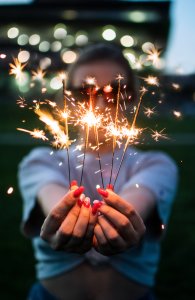 Tailored Media turned twenty years old on the weekend and we feel like this is worth mentioning. Why? Because it is important to celebrate milestones, particularly when they are related to progression and growth.
Many of you may know that Tailored Media never have trouble finding reasons to eat cake (Um, it's Monday?).
However now it is time to celebrate us…which can sometimes feel a bit like buying yourself a birthday present and writing on the card "To Me. Love Me." Where is the fun in that?
Here are some reasons why it is a good idea to write yourself a birthday card…
For traditions sake
This is a birthday for not only the business owners, this is a birthday for your team and clients. Sharing a cake, a joke or a thank you helps your team to form memories together and feel connected to their role.
To reflect on your business's core values
Celebrating and acknowledging growing older together, as a team, is a great time to reflect upon your business's core values and identity. Some of ours are teamwork, gratitude and authenticity. We share in each other's successes at work and in life and birthdays are one of them!
To remain present and engaged
Positively engaging your team members and clients regularly is essential to achieving high quality work, consistently. It is important not to pour from an empty cup. By saying happy birthday to yourself, it is a reminder you're doing well and to focus on why you are where you are right now. Getting older has never looked so good.
To stay adaptable
In the twenty years we have been operating, we have endeavoured a great deal of change – just like any business does.
You can't always guarantee what happens to you in life, however what you can be in control of is your reaction.
Embrace the change and celebrate the milestones. Whilst we are a youthful 20, we aren't getting any younger. It's been a great ride so far and we can't wait to be 21 next year and be legally allowed to drink in every country!
Cheers to us, our team members and our clients!
Cheers