Experience counts a lot in every business and marketing is no exception.
Compliance issues in legal, therapeutic goods and alcohol advertising are just some we deal with on a weekly basis.
That bus shelter ad you want to take next to the school for your gin brand – nah. Not allowed.
Want to state exactly what you do, in some areas, as a lawyer – no can do.
Want that medical professional to endorse your therapeutic good – no chance.
We recently completed a site refresh for Morgan Clifford Legal Services, one of Brisbane's leading compensation lawyers. Our 15+ years of working with legal service providers make it a lot easier to advise and work on client's professional services marketing whilst, importantly, mitigating risk.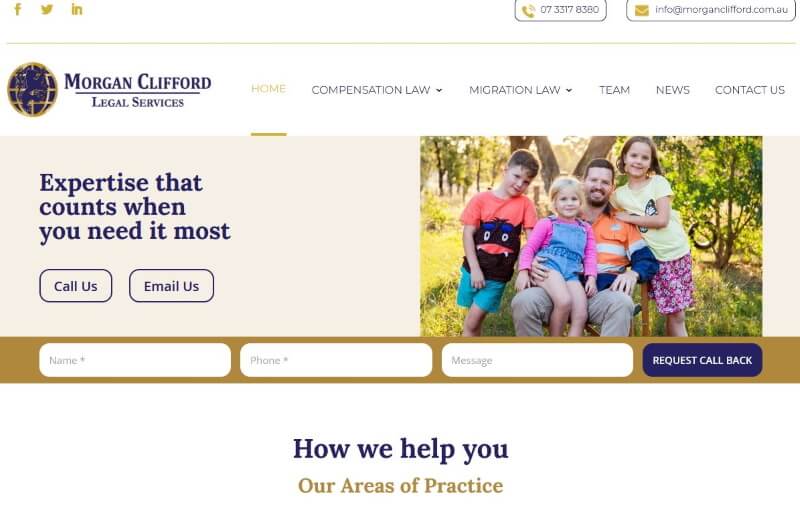 Let us know if our experienced team can assist on your next project.
Cheers