Just launched a very quick and easy web site in WordPress after the client found Wix just a little too limiting.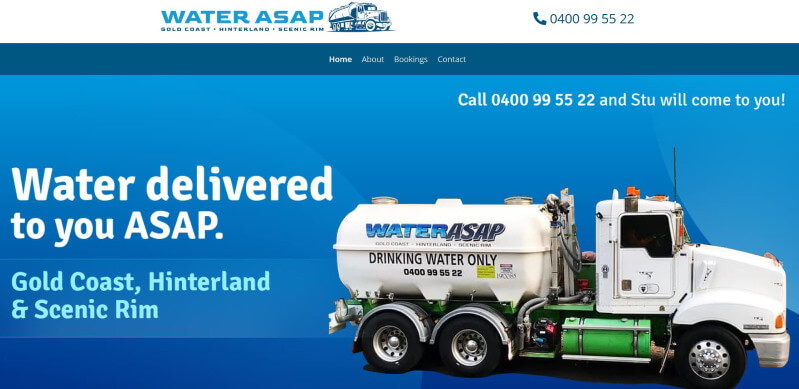 Old friends of ours (I mean they've been friends fopr a long time, not that they're old!), Stu and Glenda have a tank water delivery business servicing the Gold Coast.
If you need pristine drinking water, give Stu a call on 0400 99 55 22 and he'll come to you!
Cheers