Sometimes out of the box thinking works well at getting your business better known.
When our client from All Hose & Valves was visiting suppliers in China, he came across Opptimus Prime and Bumblebee.
A bif of negotiation and a couple of years later, All Hose has these two and half storey high giants guarding the front entrance!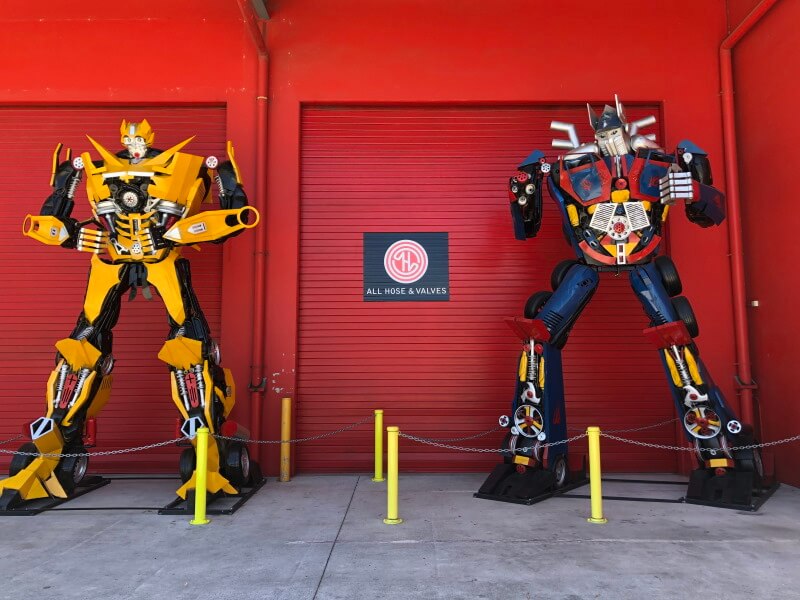 They're quite the hit with customers and people passing by, with about 50 people a day stopping for a photo.
Neat way to get your business remembered.
Cheers