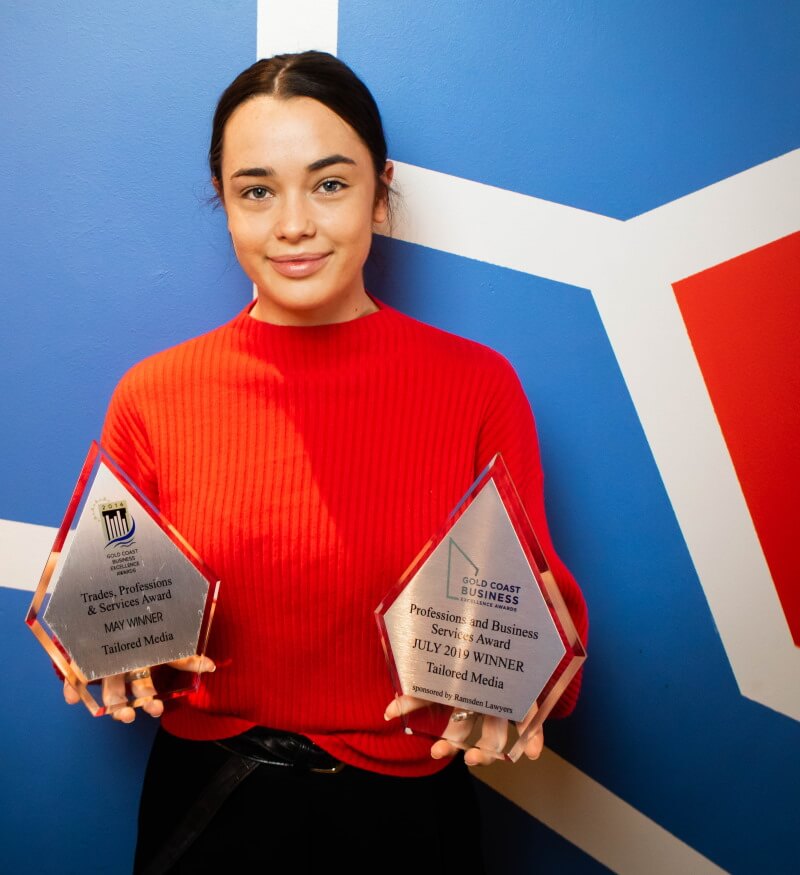 We're very chuffed to announce that last night we were announced at the Gold Coast Business Excellence Awards as the Professions and Business Services Award Winner for July.
We now have a matching pair from our 2016 award win.
We're pretty proud to have, over the past 20 years, built one of the Gold Coast's largest ad and marketing agencies looking after a range of national and international clients.
We've never entered business awards, but we make an exception with the Gold Coast Business Excellence Awards.
You see, we think it's really important to support the local business community and be part of that.
Promoted the Gold Coast for 20 years
I've known the President of the Awards, Ian Cousins, for close on 20 years and you'll be hard pressed to find a person who has out-worked Ian at promoting business on the Gold Coast.
We want to support guys like Ian, along with the indefatigable Danielle Hall who has been the Event Director for 17 years now, and encourage Gold Coast businesses to enter what is the regions most comprehensive and prestigious business awards.
Cheers