At the moment, we're doing a little work for a long-term client on a new business for them.
It's a blocked drain speciality business, called Blockaroo. Blockaroo will operate from Brisbane to the Gold Coast.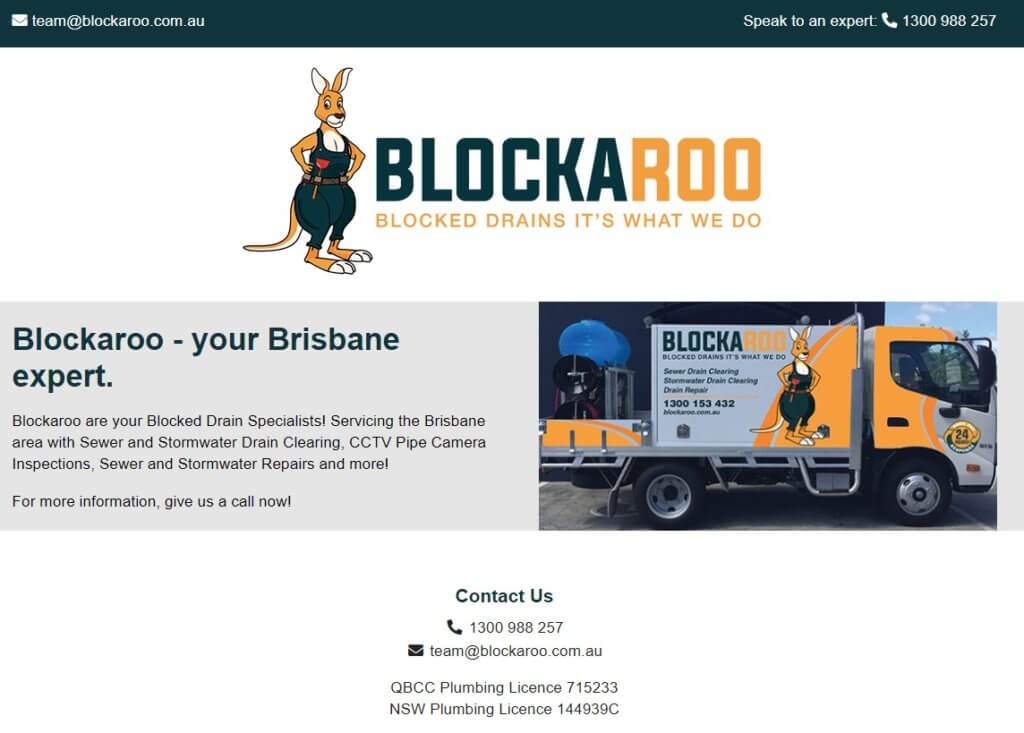 A competitor calls….
Last week a competitor to Blockaroo called wanting us to assist with the launch and marketing of their new business – doing much the same things.
I didn't feel we could take them on as new clients – not because they're in the same industry*, but more because they're at the exact same stage of their journey with the business.
We work with many clients competing against other clients. We once did the marketing for about 20 holiday resorts on the Gold Coast. The fact that we had such experience in marketing their competitor was a significant choice factor in attracting new, but competitor to our existing clients, business.
But this one didn't feel right. As Dennis Denuto would say….
Cheers