We must be doing a few things right here at Tailored, because we just can't stop expanding!
We're doing so much fantastic work for our clients that we've been up to our armpits with work… so we've been on the hunt for some talented individuals to join the Tailored team.
So welcome aboard the Tailored ship to the fabulous new Chloe and Harry!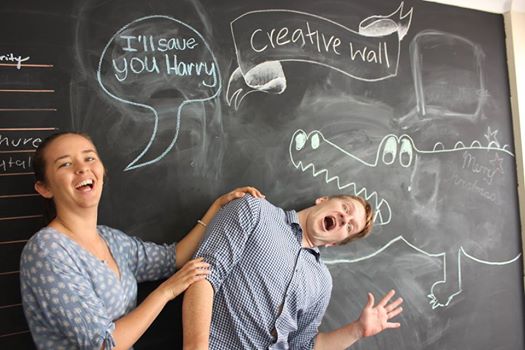 We snapped Chloe up and away from the crocs of Darwin when we heard she was moving to the Coast.
She is quite the catch as a social media superstar and content queen with previous experience marketing other businesses AND her own jewellery business!
Harry Uses His Old Friend, Mr Nepotism!
Mr Harry Sinclair managed to snag his position in Social Media Management thanks to tactfully employing the not-so-common strategy of 'nepotism'… he's the youngest son of Big Chief Brendon.
He's been previously employed, and sacked, at Tailored after being too slow to empty the rubbish bins when he was 10 years old.
Still at University, studying to be a Primary School Teacher, Harry assures us that he is "good with words and all that stuff".
We're looking forward to all the talent they will bring to the team, and the awesome work they will do for our lovely clients!
Cheers