A quick shout out to Benn Bethune, a mate's son who has flicked the switch and commenced his own electrical services business here on the Gold Coast.
Vantage Point Electrical provides a large range of domestic and commercial electrical services.
We assisted Benn with his initial website and wish him all the best!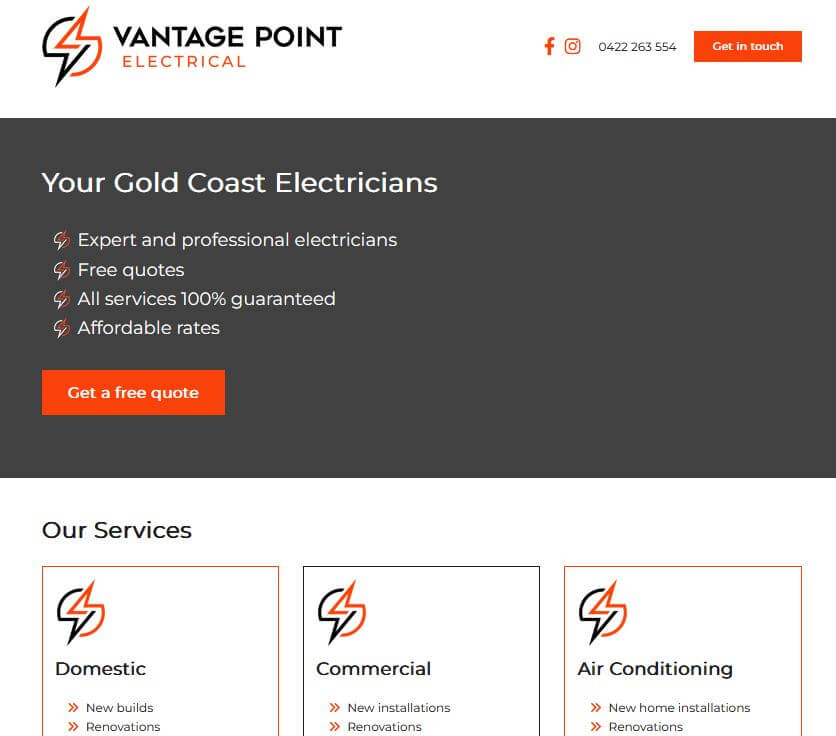 Cheers