We currently have a client, Nat'V Basics, running a brand awareness billboard on one of the prime spots on the Gold Coast.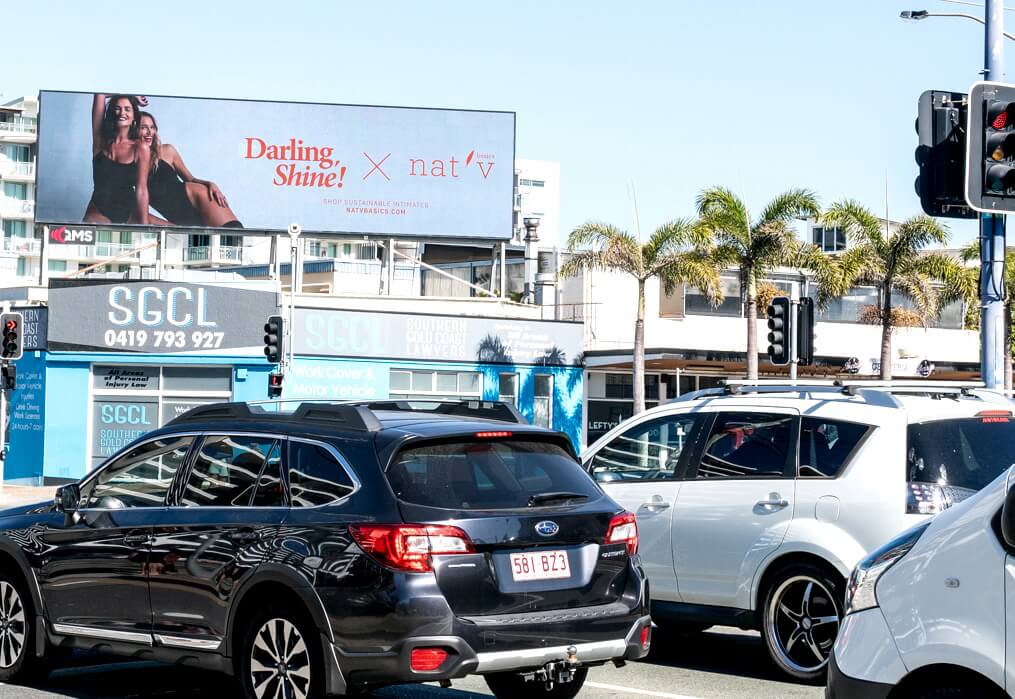 This sensational spot on the corner of the Gold Coast Highway and Palm Beach Ave, Palm Beach has it all:
high traffic area
long dwell time
supersized site
minimal clutter
Interestly, where your ad displays is remarkably value because of one human assumption.
You see, we all assign a reputation assessment to different advertising formats or avenues.
For example, a company advertising on a letterbox flyer will not have the same credibility as a company advertising in a prime-time TV spot.
Different billboards have different reputations
And here's where it gets interesting with billboards. Different billboards have different reputation values assigned to them by the viewer.
So if you're displaying your company ad on a billboard on a minor road, the perception of your company will be less than if your business takes that same ad on a billboard on a major highway.
Just like Nat'V Basics have.
By taking this prime spot, Nat'V Basics not only boost its brand awareness, but also boost its value and credibility in the eyes of the audience.
Cheers