We're really excited to welcome Etac Australia to the Tailored Media world as a new client.
Etac is a global brand known for its commitment to enhancing the quality of life for people with limited mobility.
They provide innovative solutions and assistive devices that promote independence, dignity, and improved well-being for individuals with disabilities, as well as healthcare professionals. Etac's products range from wheelchairs and mobility aids to patient handling equipment, bathroom safety solutions, standing frames and more.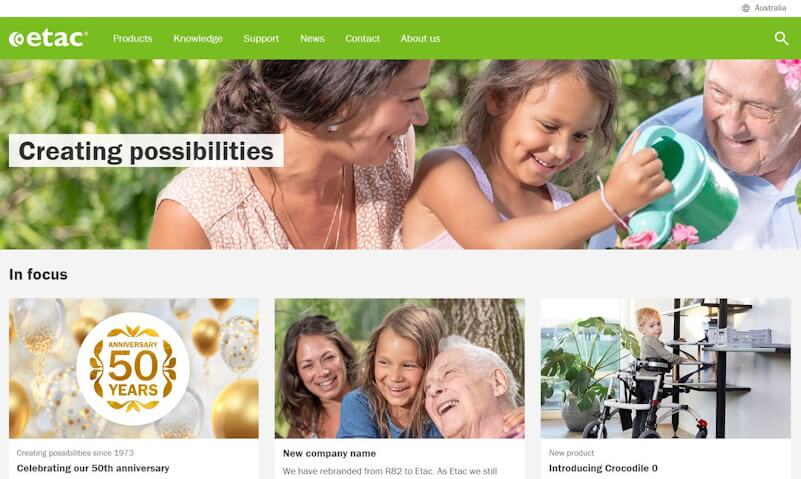 Our role is to get the company in front of a broader audience, raise awareness about their life-changing products, and ultimately, make a positive impact on more lives.
It's really nice to work with companies doing good in the world.
Go here for more about Etac.
Cheers