This sign is great marketing.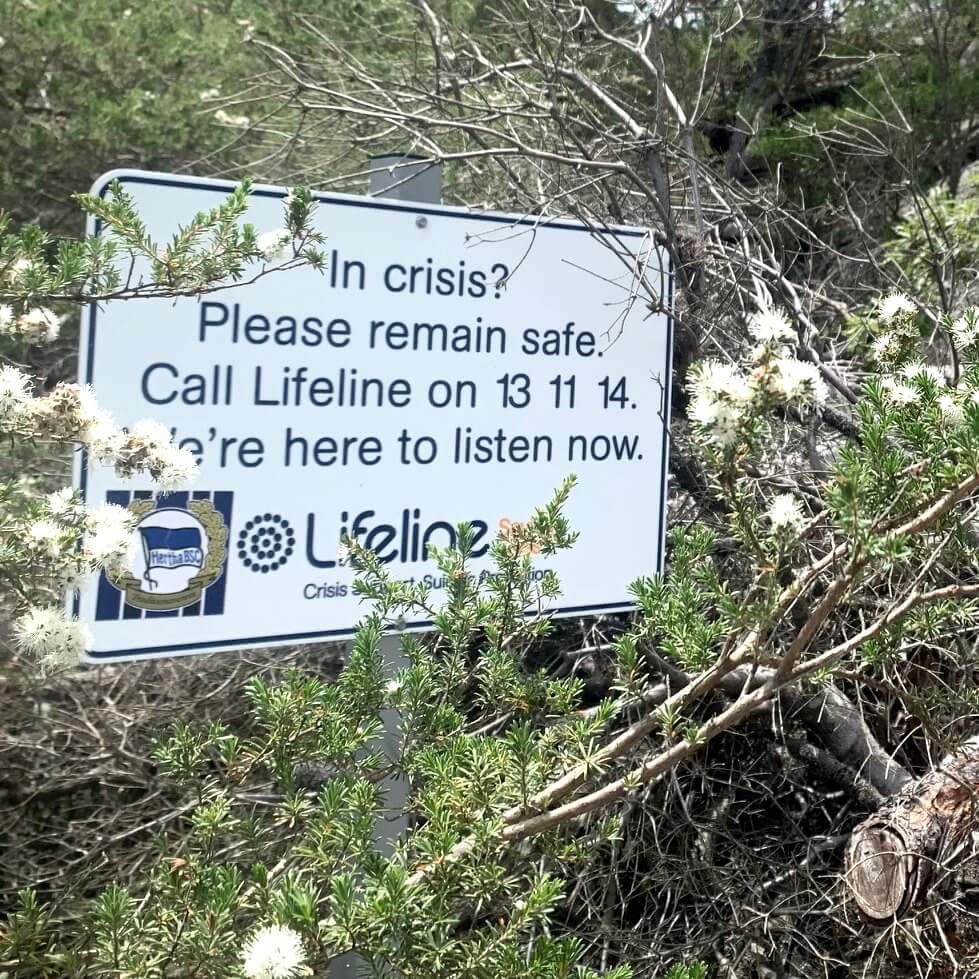 It's great marketing because of context.
You see, it's on the way up to a cliff-top lookout at Shelly Beach at Manly, NSW. Look outs are, sadly, a place where people can struggle.
So a sign like this on the way up may offer some hope.
Relevant and makes sense. Great marketing.
Cheers