Back in 2013, I received a call from my son Harry, alerting me to a story about a kid named brfxxccxxmnpcccclllmmnprxvclmnckssqlbb11116 (pronounced Albin) in Sweden – named, apparently, to be some sort of protest against the Government having veto rights over the name of your child.
The Unbelievable Facts blog was one of a few sites that picked it up and ran it as a little story.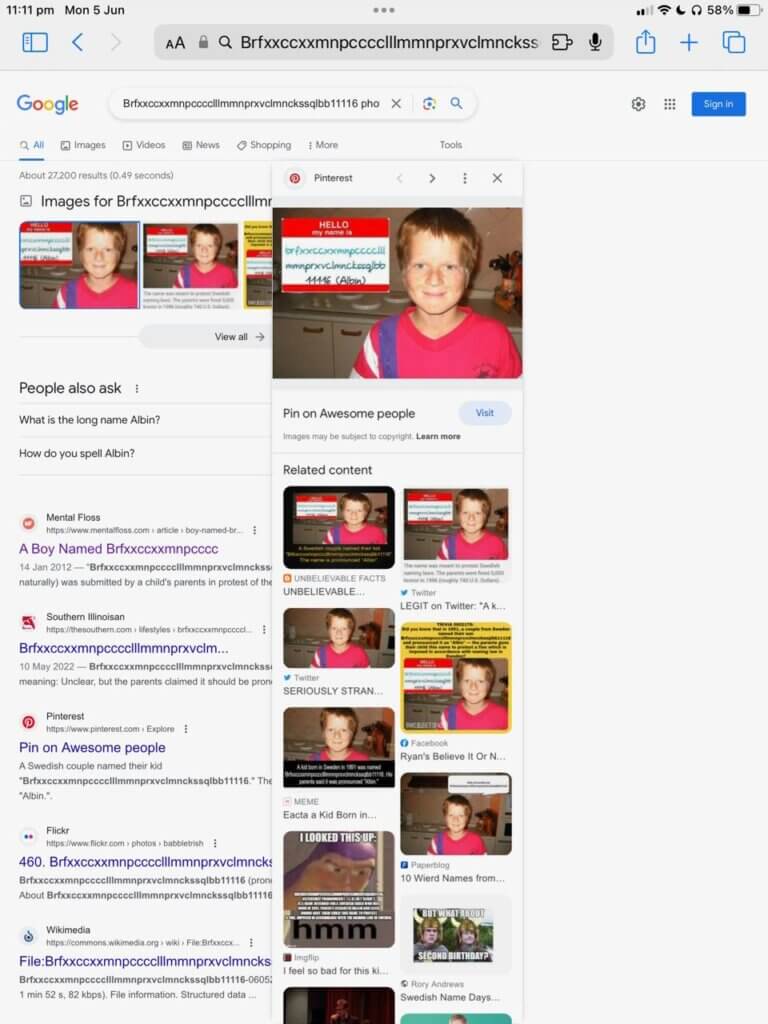 When the story came out, someone swiped a photo of my son Harry (that I took in our kitchen) and used it on the story and presented Harry as the child.
Harry, who was 19 at the time, wanted to know what he could do about getting his image removed.
The short answer is "Nothing".
The long answer is "Nothing".
It's the Internet. Once something is out there, it's nigh on impossible to:
control it
have it removed
The good news is, Harry's had his 15 minutes of fame a few times now.
A few of his close mates call him Albin. The story pops up every few years and gives us all a chuckle.
And it's a great demonstration that whatever you put up on the Internet lasts forever.
Cheers