That's as long as Smokie lived next door to Alice! (Old guy cultural reference – see here for details.)
Mel and I have now been in business for 24 years – last Friday was the anniversary date..
A nice dinner was had to celebrate with the team at Jimmy Wah's on the Gold Coast.
We've had some fun these past 24 years. Here's to another few years (don't think we can do another 24 – I'll be 80!).
Thanks to those who have supported us all this time.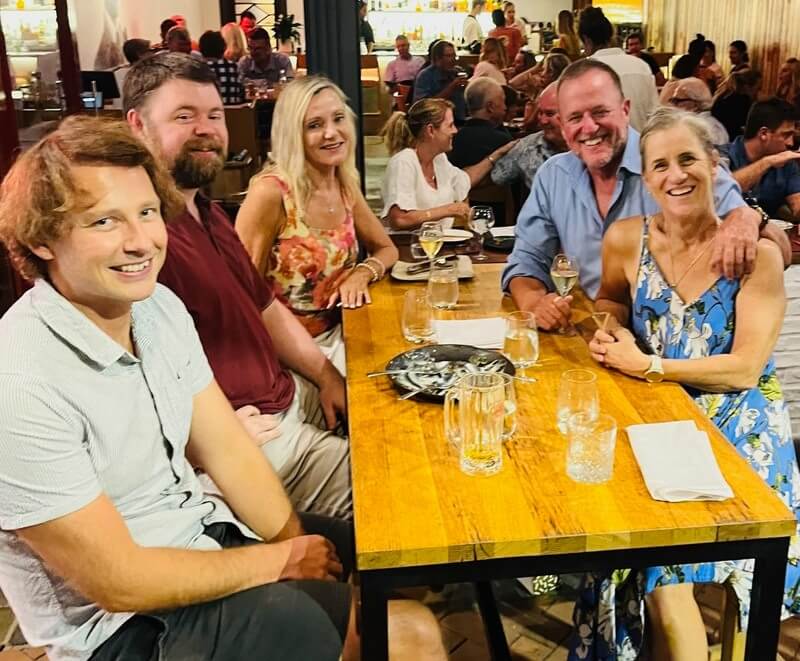 Cheers