Take a close look at this fantastic card our team whipped up: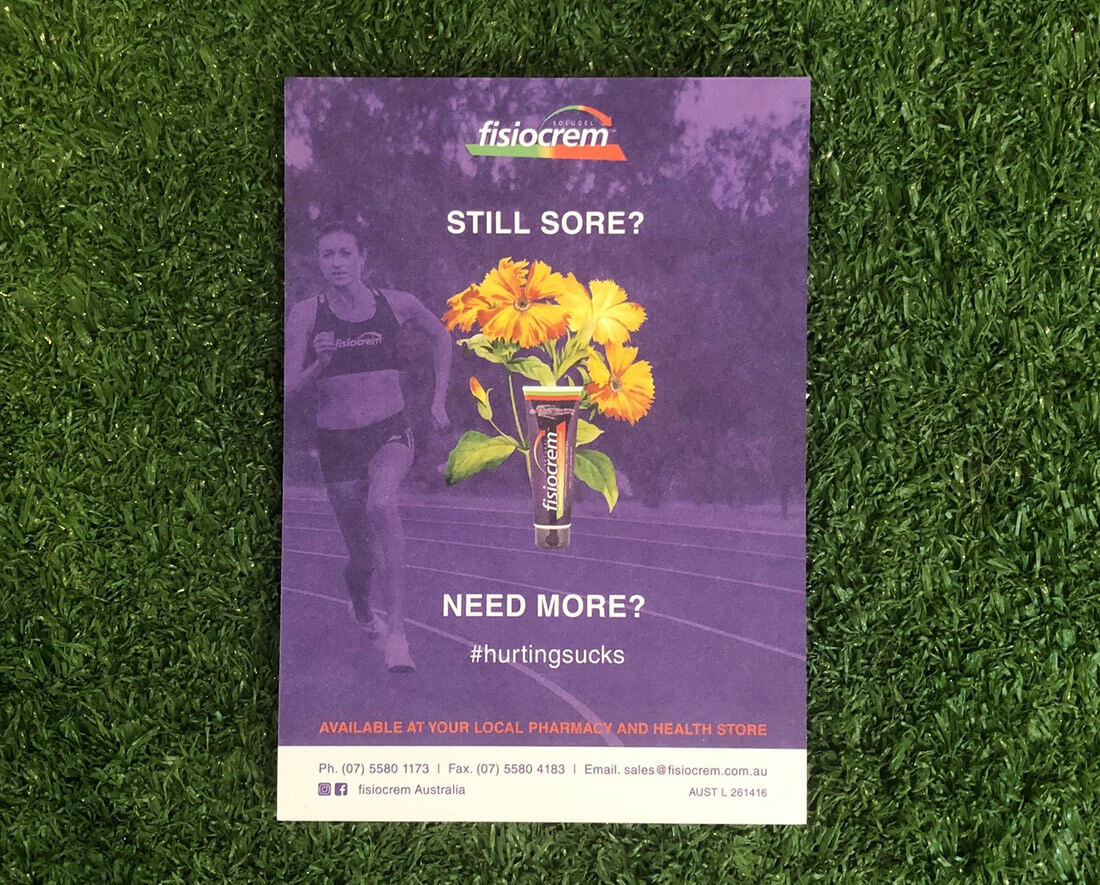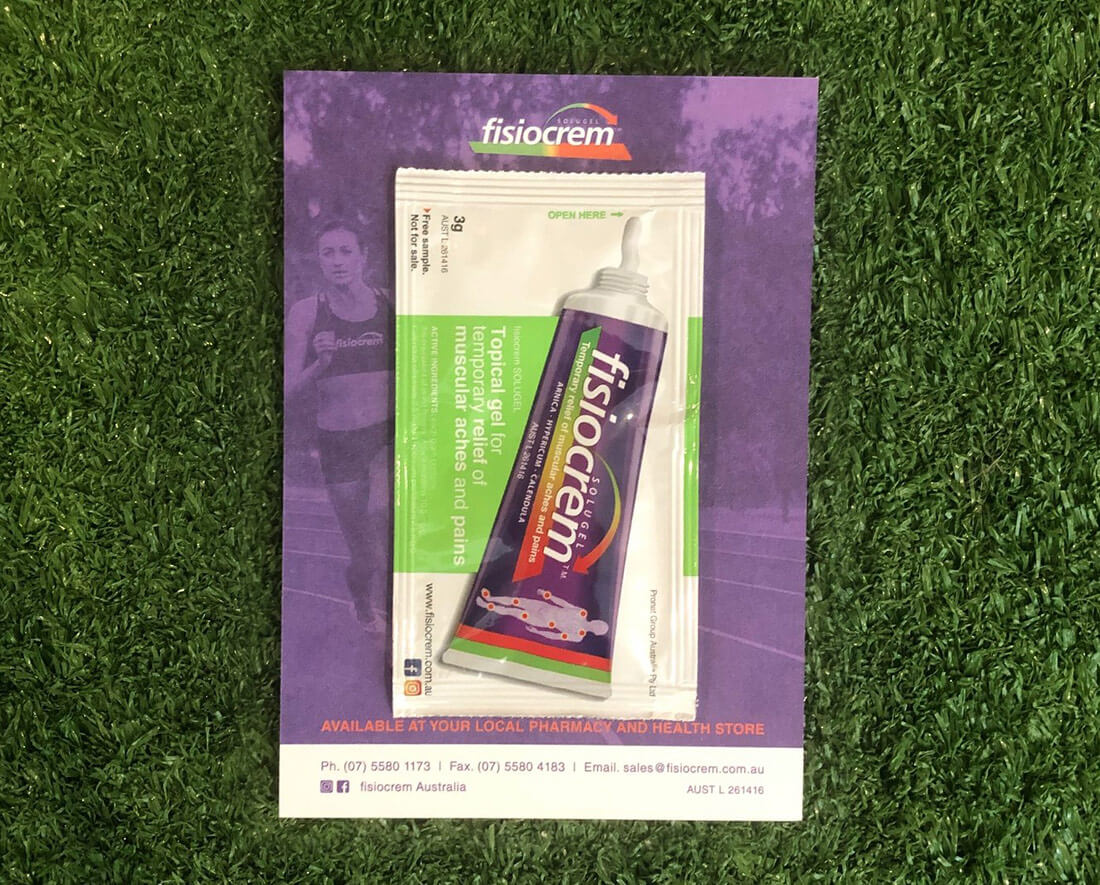 At a glance, most people would miss it. Did you?
Marketing is all about ensuring the target audience understands the client's brand and voice. And yes, most people can recognise simplistic overt promotional messages.
BUT! It takes nouse and knowledge to riddle a marketing concept with little subconscious messages, which promote the brand's overall voice and identity.
Here's a neat example of this.
For our client fisiocrem (one of Australia's leading massage creams for the temporary relief of muscular aches and pains), we were developing a card to accompany a sample of the cream for distribution at various sponsor activation events.
What may not attract your attention at a first glance, however, is the significance of four words.
"Still sore? Need more?"
The power of this entire card is in the execution of this simple idea. These words are revealed after removing the sample sachet. This is GENUIS!
This catchphrase is simple, catchy and easy to read. It doesn't labour the point or lose the target audience's attention.
The sachet is temporarily useful, however is not enough to provide substantial muscle pain relief.
This, in turn, prompts the recipient to consider their need for the product. Underneath this prompt, is a helpful line about where the potential customer can find more of this wonderful cream. Again, a subconscious call to action. Bet you didn't notice that one…
The second detail of significance is the graphic behind the sachet. It shows the product, which is excellent for brand recognition (duh!). But the flowers which emerge around the product promote fisiocrem's brand voice as a natural and plant-based remedy.
An added bonus of course, is that this graphic appears professional, well-executed, simple and classic. It is essential that these details are executed in a way which emphasises to potential buyers that fisiocrem is a professional and trustworthy brand. No dodgy graphics, spelling errors or typos here! Another very significant, yet small, detail.
All that said, an idea would just be an idea without a fantastic team to execute it! From the fantastic catchphrase to those gorgeous graphics, the team at Tailored nailed the concept! As they say, the devil is in the detail.
Cheers