Congrats to the expert team at Brainstorm IT, experts in ERP implementation on their new website the team have developed.
As one of Australia's leading experts, they have over 80 years of combined industry experience in ERP implementation for the manufacturing, automotive aftermarket, and distribution sectors.
A dream to work with, the new site is clean, very neat and looking good!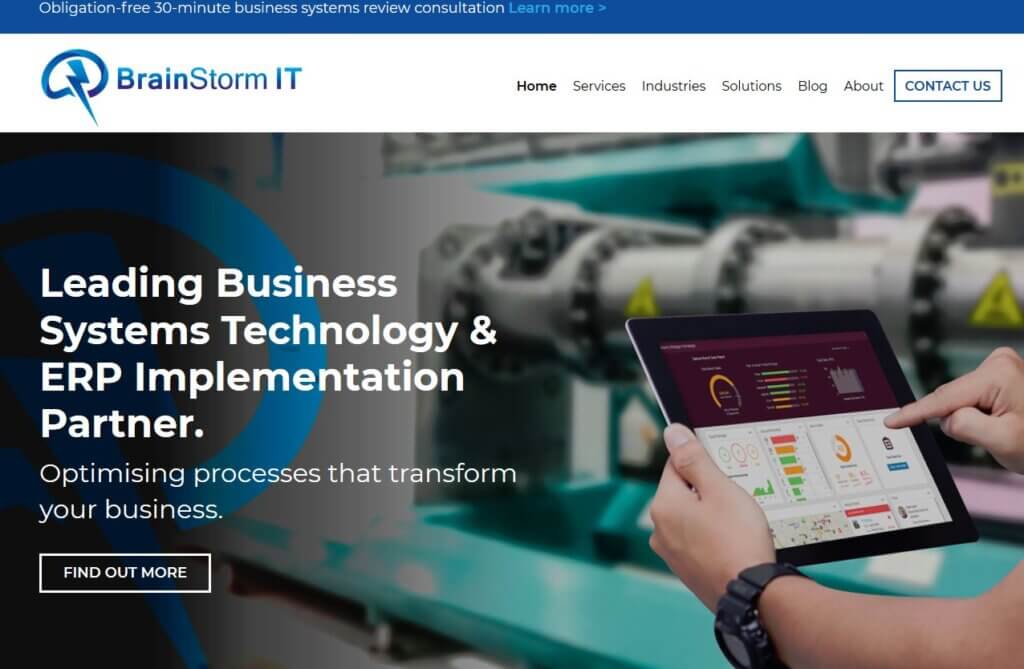 Cheers