A quick reminder that I (Brendon) am available for speaking at conferences here on the Gold Coast and beyond. I have a few stories to tell about business, marketing and more.
Author of one of Australia's most profitable business books
Once sold $250,000 of a $50 product in 1-hour online
Was Australia's biggest exporter of ugg boots at the height of the ugg boot craze
Owner of one of Queensland's top rated Ad Agencies
Former Ironman triathlete, cycled across Australia in 30 days with his 15yo son
Hunted with traditional eagle hunters of Mongolia atop mountains
Adventure motorcyclist through India and Bhutan…
You may well know that this little blog post here is to aid the rankings of the speaking site there – and well finish off with an image for more detail.
But seriously, if you need a conference speaker Gold Coast or anywhere in Australia, let's chat (Ph: 07 5534 1228) to see if I might be the right fit.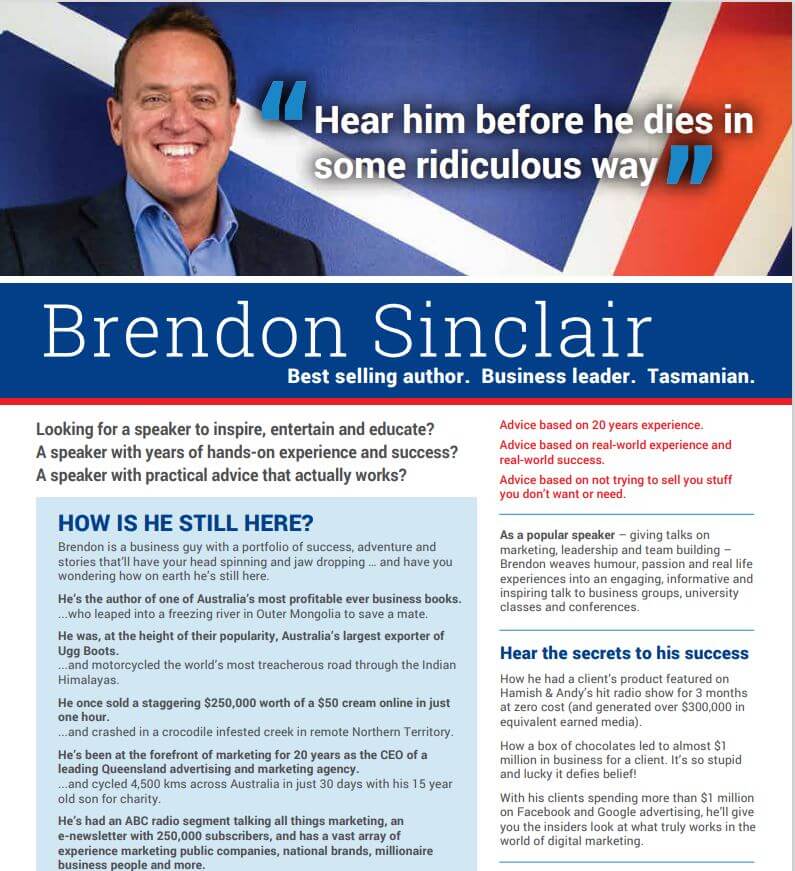 Cheers