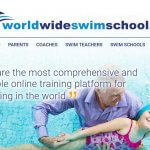 Australian swimming icon Laurie Lawrence is the brains behind the world's most comprehensive and reputable online training platform for swimming.
For parents, coaches, swim teachers and swim schools, the resources set the standard.
We're thrilled to be part of the journey with Laurie, Ben, Steve and the team in launching this site on Monday.  Go get 'em lads!
Cheers