One of our very first clients when we started Tailored Media twenty-two years ago was Surfside Pools Commercial. They are still clients to this day.
They're the builders of some of the biggest commercial pool projects in Australia, and have been for many years.
We're talking serious pools.
Theme park pools
The Star Casino pool
The Darling Gold Coast pool
Sheraton Mirage Gold Coast pool
And no matter how big the pool, they're never our of their depth! (I know, I'm funny!)
Award winners – over 100 industry awards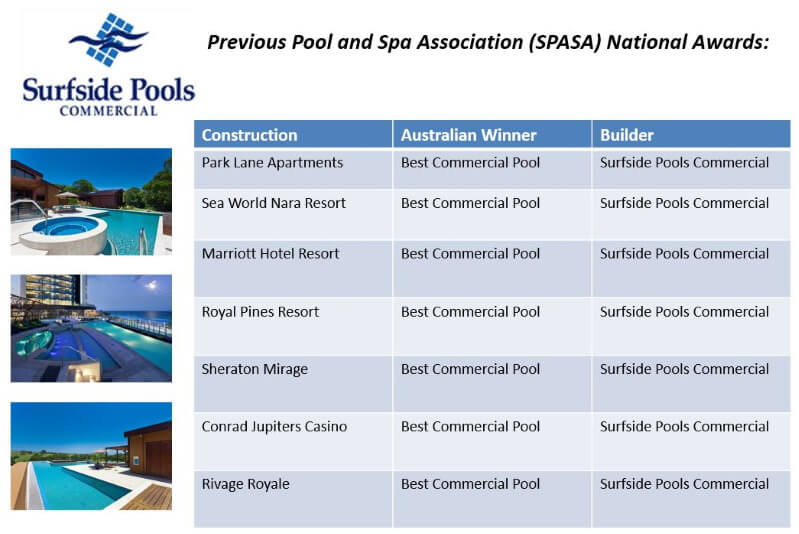 Marriott Hotel pool named Australia's best
As reported on channel 9 News last night, the Marriott Hotel pool continues to receive rave reviews, being named "Australia's Best Resort Pool".
Incredible recognition for the team at Surfside Pools Commercial.
Cheers