Exactly 11 years ago today, my then 15yo son Jack and I started off together on a wonderful 4,500 km ride across the continent from Perth to Surfers Paradise.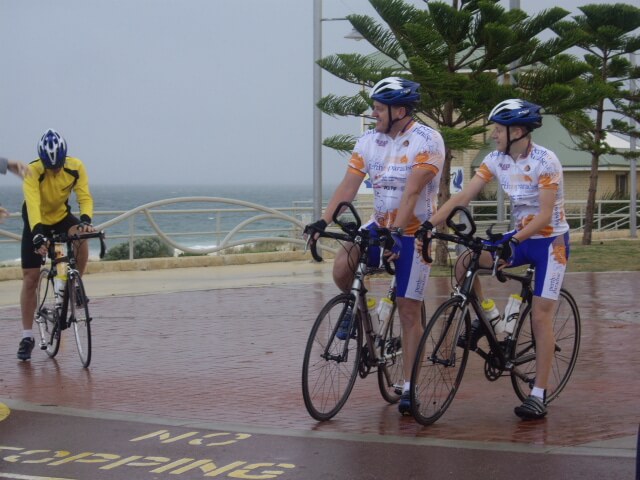 We raised $25,000 or so for Big Brothers Big Sisters of Australia and had a blast doing it.
I always reckon the logo we had done for the ride (we had a web site, various functions and custom made gear we needed an identify for) is one of my favourite ones ever.
2 riders. One slighlty larger than the other. Like a father and son would be.
It just makes sense.

A line across Australia show our start and finish spots. Perfect.
We had our logo designed at 99 Designs, where you could (and still can) get custom designs done for anything from logos to web sites to brochures (and lots more).
Getting a great design done, or great advertising, or the right house designed, etc always starts with one thing: a great brief.
Explain what you want as clearly and simply as possible, then get the hell out of the way, and you'll get the best result.
Cheers