Note: This is an old article I wrote, but it's still relevant today so thought it might be useful.
I sent off a web site proposal to someone the other day.
They got back to me today to ask me to send through some of our previous web sites so they could check out our work.
Checking Past Web Designs Isn't The Best Way To Select Your Developer
I've never seen that as an effective way to assess a web developer credentials.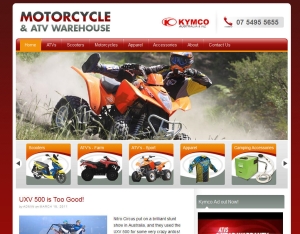 After all, all the developer will do is send in the best looking sites he has done.
Even then, that's not a lot of use for the prospective client.
After all, it might be more of a reflection of the past client's direction and wants as opposed to an effective and successful web site.
Make no mistake about it – my business has made some bloody ugly web sites.
(Having said that, a beautiful site does not equal a successful site.  No matter how much you want it to.)
Sometimes clients positively insist that they want the site developed their way.
And that can mean a crappy looking web site that doesn't work.
(And having said that, my most successful site ever was also one of the ugliest.)
Here's What I'd Ask A Web Developer
"Can I please have some names and numbers of your past clients?"
Then I'd call those clients.
You see, it's not about how pretty the site is.
A successful web developer for you will be:
A developer who works with you to find great solutions to your problems.
A developer who is easy to work with.
A developer committed to quality.
A developer who has a demonstrated track record of success.
The next thing to do would be to do a little digging and see if you can find some pissed off ex-clients of the web developer.
After all, it would be highly unlikely that a web developer is going to provide the name and number of some seriously disgruntled ex-client.
But if you can find n annoyed ex-cleint, give them a call and see where the relationship fell apart.
Was it a communication issue?
A failure to perform issue?
Differing expectations issue?
Whatever it was, check it out to see if the issue is one that would be a deal breaker for you
Ask The Right Questions
Only by asking the right questions can you get the right answers.
Don't rely on superficial and irrelevant data to make what could be an important decision.
Cheers