(Must See Video Includes Snake Bites, Blood & Me Locked In A Chook Pen With An 8 Foot Python – The Ultimate Cage Fight)
I was in Kempsey on the weekend visiting my wife's brother and we ventured down to his chook shed.
As we got down there he mentioned that something had been eating his chooks, but he didn't know what – until we found another chook missing, 2 very nervous chickens standing in a corner and an 8 foot python coiled up with a big lump in its belly.
Trevor (my brother in law) is terrified of snakes, as is my wife (Mel), so it was up to me (having no idea what I'm doing) to wrestle this monster into a bag.  And here's the video to prove it :o)
"Are You Sure It's Not Poisonous?"
The highlights include:
My brother-in-law locking me in the chook shed with the snake – I assume he thought the snake might make a run for it and be thwarted by being unable to undo the lock??!
"Are you sure they're not poisonous?" – asks Mel, after I was bitten the first time at 1 minute 16 seconds in.
After 2 1/2 minutes I get the proper advice on what to do (get the snake's head off the ground) – then it's job done!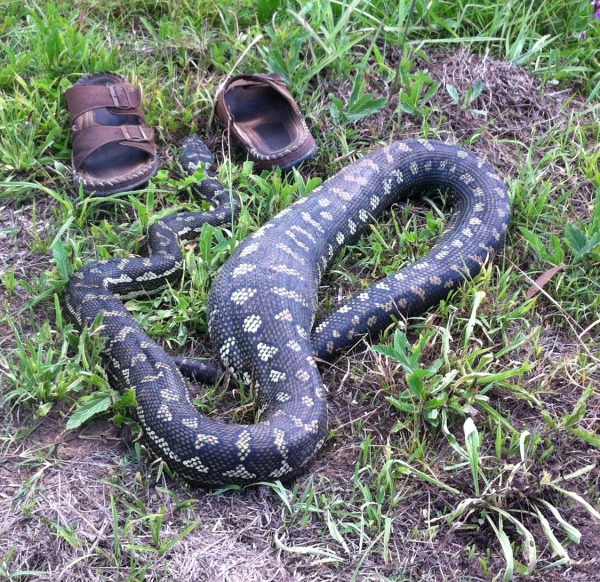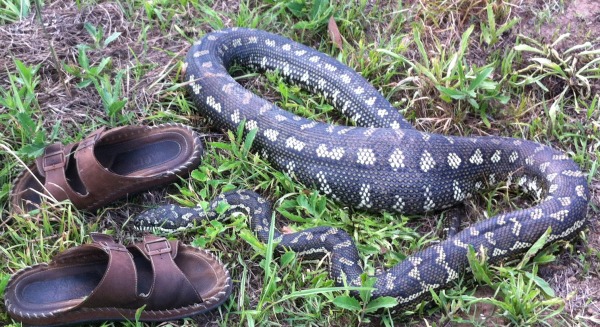 Cheers