Digital marketing is a big part of what we do here at Tailored.
We speak to multiple potential clients a week who are either thinking about running a Google Ads campaign or are actively running one and are not happy with the results.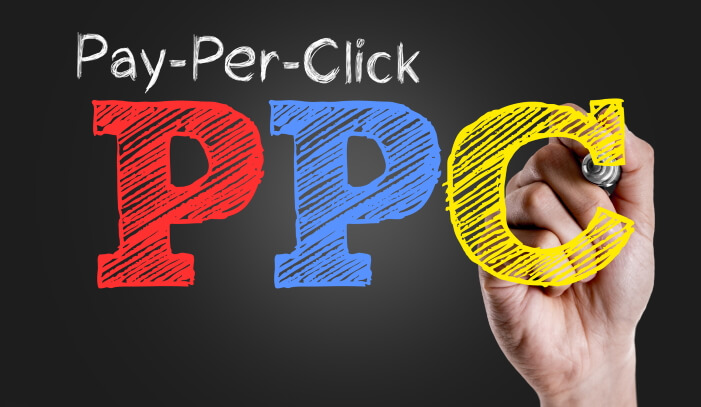 The first thing we do
One of the first things we do when making recommendations to these clients is to take a look at their existing campaign and work out where any issues may lie.
There are two reasons for this:
Google Ads might not be the right fit for their industry – in that instance, we would advise on an alternative strategy to make the most of their advertising budget
Their Google Ads account has been set up poorly.
9 times out of 10, the latter is the culprit.
So, I wanted to highlight a few of the most common issues we see and give you some questions you can ask the agency managing your campaign to help you avoid these pitfalls.
1. How are you going to measure the results?
I love digital marketing because you can measure things down to the nth degree.
But you can only measure the effectiveness of the campaign if your tracking is set up correctly.
One of the first things your agency should ask you is "What are you trying to achieve?".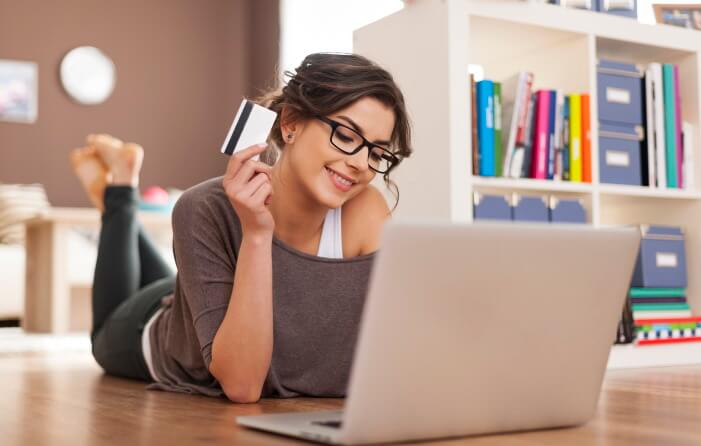 For service-based businesses, you're usually trying to generate leads or enquiries through either a contact form or quote form on your website.
For eCommerce stores, you're usually trying to track online sales.
The AdWords pixel (or Google Tag Manager) should then be used to measure the completion of those goals.
If a digital marketing campaign is set up correctly, we should be able to see exactly how many leads have been generated by the campaign. And an eCommerce store should be able to see how much revenue is being generated by their paid advertising.
Incredibly, around 70% of the campaigns we see have absolutely no conversion tracking set up.
That's a lot of money to throw at the wall without being able to see if any of it's sticking. Crazy.
2. How many keywords are you going to bid on?
Now, don't expect a precise answer on this one because it depends on a huge range of factors.
But, be concerned if their strategy is to bid on as many "relevant" keywords as possible.
Google Search Ads work on a pay per click (PPC) model. That means for every click someone makes on your ads, you pay for it.
A good AdWords strategy will focus on identifying the keywords that attract users with the highest motivation to buy. From there, it will block out the keywords that don't perform.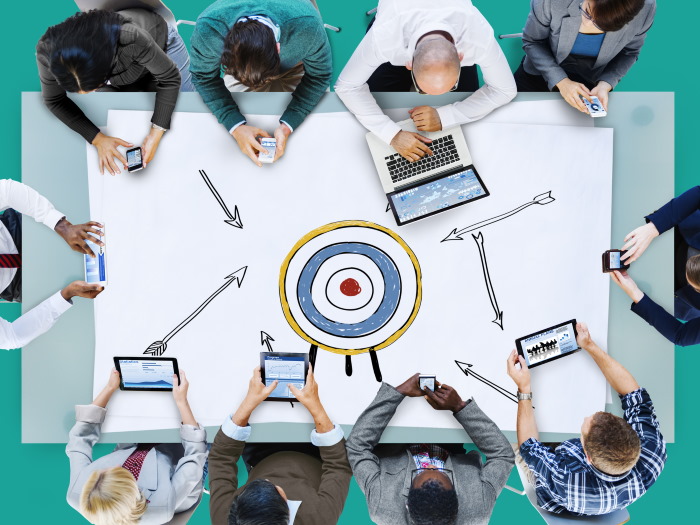 Most of the campaigns we manage focus on an average of 10-15 keywords. 20 if it's a really large account.
I've seen countless potential clients come to us with campaigns that have over 100 keywords in them.
When we dive a little deeper into the campaign, we can see that a lot of the keywords get tonnes of clicks but none of those clicks have turned into paying customers for the business.
Those keywords should be blocked from the campaign as soon as possible.
3. How are you going to handle location targeting?
Running a national Google Ads campaign can get pretty pricey. That's why we typically recommend that you focus on the low hanging fruit and target people locally where you're going to get the best return on your ad spend.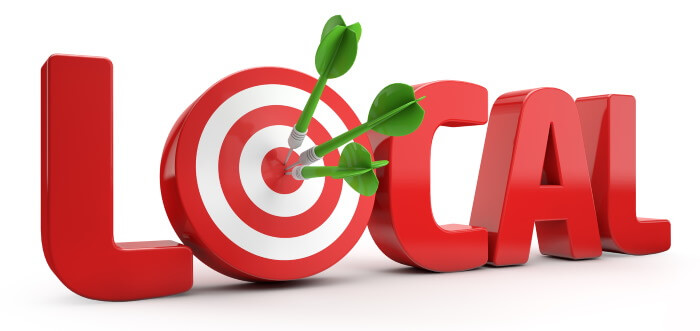 Let's say your business is a hardware supplier and you have stores across the Gold Coast and Tweed.
Your "competitor" has stores in Brisbane and Gold Coast. Chances are, people are not going to travel all the way down from Brisbane 100 kilomtres away to visit your Gold Coast store when your competitor is right there.
With that in mind, the focus of your AdWords campaign should be within the localities around your store. That means, when someone in Brisbane is searching for a hardware store, your ads aren't going to show up.
If they did show up, all people are going to do is click on your ad, realise you're an inconvenient distance away and leave your site. What a waste of ad spend.
We'd also recommend targeting those locations with separate campaigns because the search terms will be slightly different (hardware store Gold Coast vs hardware store Tweed) and as such, different ads should be used (Visit our Gold Coast hardware store vs Visit our Tweed hardware store).
The other important thing to check is that your location targeting doesn't overlap. Your Gold Coast campaign shouldn't impinge on the region you're targeting with your Tweed campaign. If it does, you're going to be bidding against yourself in addition to all of your competitors on the Gold Coast which is only going to drive up the cost per click for both campaigns.
4. How are you going to structure the Google Search campaign?
Every agency will have a slightly different strategy for how they structure their Google Search campaigns.
Search campaigns can essentially be broken down by Campaign, Ad Group and Ads
The agency managing your Google Ads should be taking advantage of this structure to avoid keyword stuffing.
Keyword stuffing occurs when you put a large number (or all) of your keywords into one ad group.
Ad Groups allow you to separate the keywords within your campaign so you can deliver personalised ads.
Throwing it back to our hardware supplier example, they might like to bid on "tools Gold Coast". When someone searches for "tools Gold Coast", they should then be shown an ad that says something like
And when someone searches for "plywood Gold Coast", the ad they're shown should feature the words Plywood and Gold Coast.
Why?
When people see the words they've searched for within your ads, they're more likely to click through
When you have a higher click-through rate on your ads (and the person is taken through to a relevant page on your website), it improves the quality score of your ads. The quality score can have a huge impact on the cost per click that you pay. A great quality score could mean that you pay a lot less for your #1 position ad than the business in position #2.
A strategy we often employ is called SKAGs. This means there is just one keyword per ad group so the ad copy and landing page can be hyper-targeted.
5. Why am I paying a management fee?
If an agency is looking after your ad campaign, they will charge you a management fee. This is usually either be a flat rate or a % of your ad spend.
For a well-managed AdWords campaign, the management fee is worth its weight in gold.
As a starting point, a management fee allows the agency to:
Split test your ad copy and work out what generates a higher click-through rate
Optimise delivery of your ads based on the day and time. For a cafe in an industrial area, you might get more phone calls from your ads between 10am and 12pm Monday to Friday because people are calling around asking about lunch options.

These people turn into immediate customers walking through your door so it makes sense to bump up how much you're willing to spend on a click during those times.

Conversely, when your restaurant is closed at 10 pm, you might not want to be spending as much money on your ads (or running them at all) because there's no one on hand to deal with the leads.
Optimise delivery based on the device. If desktop users are converting at half the rate of mobile users, you shouldn't be spending as much on those ads.
Identify negative keywords and block them from the campaign. When your campaign is fresh, we typically like to use what's called a broad match keyword. This means if you're bidding on the term "5G phone" your ad could show up when someone searches for the phrase "Do 5G phones kill bees?".

If you're trying to actually sell a 5G phone, you probably don't want to be paying for your ads to show up in front of people who aren't going to buy from you… These keywords should be added to your negative keyword list ASAP!
Identify new keywords to add to the campaign. Your broad match keywords may reveal a search term that wasn't identified previously that's going gangbusters. If it's making your money, it should get a place in the campaign!
Work on ways to improve ad relevancy. This could be making sure the keyword is included more directly in the ad copy, choosing a more relevant landing page, making sure the keyword is mentioned on the landing page or even making recommendations on how you can improve the layout of the landing page to improve conversion rates
Adjust your maximum bids by keyword. Your AdWords manager should be adjusting your bid strategy based on market conditions, competition levels, the recommended CPC and the results you're seeing to strike a balance between a high conversion rate and the lowest possible CPC. Minimising your CPC helps to maximise your ad budget.
Of course, this is just the tip of the iceberg and bigger accounts should see even further optimisations being made including A/B testing website content (although be aware these changes may sit outside of your AdWords management fee).
6. Will you be running a display and remarketing campaign?
Google's display and partner networks allow you to display ads to potential customers on relevant websites. For example, if someone is browsing on Gumtree or News.com.au, your ads would show up alongside the websites' organic content.
When someone visits your website but does not immediately act or get in contact with you, a Google Remarketing campaign allows you to keep your brand top of mind to increase traffic, click-through rates, and future contact or leads.
You would have seen these ads in action before when you've gone shopping online for flights and then all of a sudden you start to see ads for specials on the route you've been searching for.
A remarketing campaign shows your advertising to people already aware of the brand and increases the chances of them coming back to your website and converting into a lead or customer.
The Google Ads platform is incredibly complex so it's well worth having someone who knows the ins and outs of the platform on your side. These questions can help you get a feel for how invested an agency is in your Google Ads campaign.
Here's my colleague, Carlos, talking Search v Display advertising
Here's me talking all things Google vs Facebook advertising
Hope that's been of interest!
Contact us at Tailored Media if we can assist you with Google or Facebook advertising.