I signed up for a wine seller list a few months back and have been absolutely hammered with emails ever since from vinomofo.
I'd stopped opening them and just started deleting them when they came in.
Today I got off my lazy ass and finally unsubscribed.
As I went through the process I was presented with some options:
reduce my email frequency
unsubscribe
join the club
Nice work at branding the business as caring and understanding, as well as a really neat way to get one last chance to keep the subscribers (this story would be soooooo much better if I stayed a subscriber, but I ditched 'em!).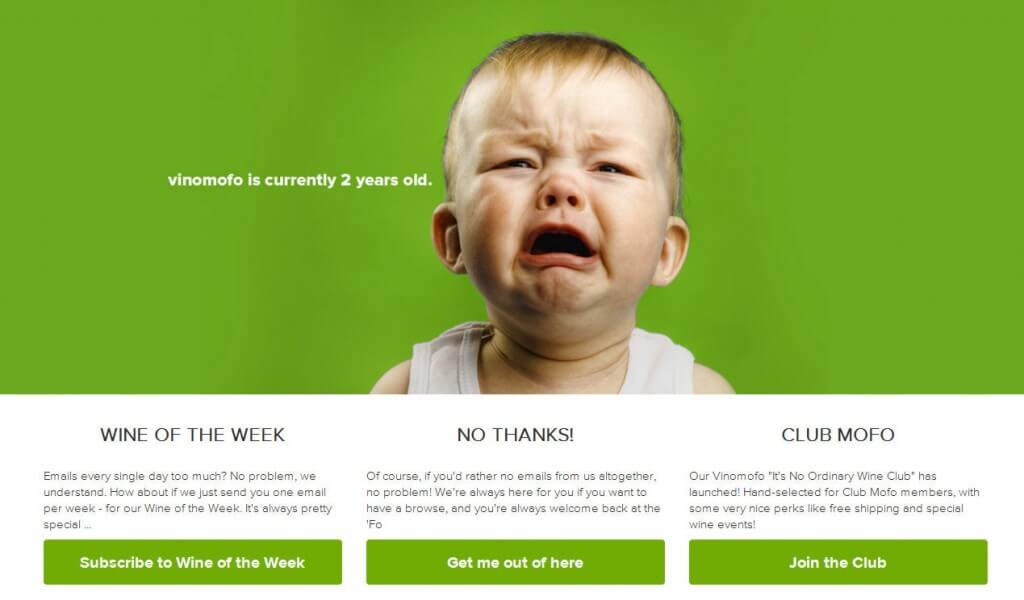 Cheers