As a full-service digital advertising agency based on the Gold Coast, we service clients across Australia (and overseas) with a range of digital marketing, including Search Engine Optimisation (SEO), Google AdWords and much more.
Be Found by Google
If you're not on the first page of Google, you're not in the market. High Google rankings can have a massive impact on your sales – after all, having hundreds of people find your site when they're searching for the product you sell is just about the perfect marketing.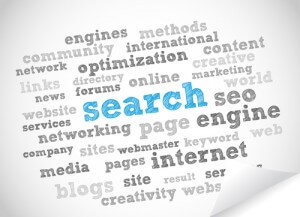 Getting clients high rankings on Google is something we do extremely well, and we've been doing it for ages! In fact, the Big Chief here – Brendon Sinclair – is widely acknowledged as one of Australia's leading Digital Marketers and has a proven track record spanning 18 years. See, ages.
Digital Marketing – How We Do It
Firstly we have a chat to identify your strategy and goals

From there it's a case of analysing where you are at now

Then we move onto our keyword research

Once we've identified the keywords to target we take a whole range of benchmark stats to ensure we can measure our progress effectively

Then we implement – and what we do will depend on a whole range of factors from your goals, to the keywords targeted, to your budget and much more.
Quantifying The Benefit
We're big on results and we're big on quantifying the benefit digital marketing can deliver.
High Rankings

More Visitors

More Sales
Some Digital Success Examples
# 1 for Ugg Boots – Done
# 1 for Surfboards – Done
# 1 for Invitations – Done
# 1 for Pool Tables – Done
# 1 for World's Best Web Designer – Done
# 1 for Hammocks – Done
# 1 for Online Personal Trainer – Done
# 1 for Management Rights Gold Coast – Done
# 1 for TV Commercials Gold Coast – Done
# 1 for Eczema Treatment – Done
Google AdWords Advertising Experts on the Gold Coast
As a long term, rather large and organised Google AdWords buyer over the years, we know what works, what to measure and how to get the best value possible.
We're one of only two Google Certified Partners on the Gold Coast.
We have a very experienced and dedicated team ready to plan, implement and measure your online advertising campaign (whether it be Google, Bing, Yahoo or Facebook).
We find the right keywords at the right price to generate leads and sales.
Generate More Targeted Visitors Right Now
We specialise in Google AdWords advertising for maximum results:
More visitors
Lower cost per click
Better information (what's working and what's not)
More sales and leads
As always, the only real question is:
"How Are You Different – And What Does That Mean For Us?"
Long history of success – we've been managing digital marketing and AdWords accounts for clients for many years with fantastic results.
Results based approach – we measure everything to ensure you get the best bang for your buck.
Detailed reporting – we set up sophisticated and automated reporting systems so you can see exactly what is happening with your account.
We provide public relations consultancy advice and work through our team and have a long and tremendously successful history of generating publicity that has resulted in significant business growth. Go to our page on authority here for more details.
Call Now For Fast Results
Contact our quality digital marketing agency at our Gold Coast office on 07 5534 1228 or use the form below: