One of our clients is the wonderful team at Spinal Injuries Association who provide incredible assistance to people affected by a spinal cord injury.
Anyhow, the team have a massive Gala Dinner each year where 4oo guests come along to eat, drink, dance and be merry and try and win the great raffle prizes.
With sensational speakers, super singers and more the 2010 Gala Dinner was a huge success and raised in excess of $50,000.
Massive Raffle With Great Prizes
One of the big fundraisers on the night is a massive raffle they have.  Lots of people donate prizes and there are some great prizes to be had.
This year it was announced in the program that Tailored Web Services (that's us!) had donated a:
WIFI Data Plan
$50 iTunes gift card
All up valued at well over $1,000.
Cool!!!!!
That donation by us was in the program and, when the prize came up to be drawn, it was announced by the MC as being donated by us.
Except it wasn't really.
Here's what really happened…………………
We Decide To Make A Small Donation
It's what happens when you have fantastic clients.
Knowing the raffle raises tons of money for Spinal, we decided to donate an iPod Nano and a $50 iTunes card hoping that would help sell a few tickets.
A half decent prize valued at around $250 (from memory).
The thing was the Spinal team thought an Apple iPad would be a great prize to have in the raffle too.
And when they received my iPod Nano and iTunes card decied that combining my prize with the iPad would make 1 very cool prize.
Makes sense right??  It is a cool prize.
The Spinal Team Are Smart (Okay, Okay….And Pretty Too)
So Mark and the team at Spinal are smart.
And they're nice people.
And great clients.
They know that there's absolutely no benefit on the night saying:
"The iPad and data plan was paid for by Spinal Injuries Association and the iPod Nano and iTunes card came from Tailored Web Services."
So what could they say?
We Got ALL The Credit
So what the Spinal Injuries guys did was give Tailored Web Services all the credit.  They said we donated it all.
After all, it doesn't really matter.
But it does really.
Why It's Brilliant Marketing
It's brilliant marketing on their part.
When the prize was announced there were a few ooohs and aaaaaahs at our table.  It was, after all, a pretty decent prize that people wanted to win.
There was lots of:
"That's very nice of you guys to donate all that",

"Good on you"
So what happens is:
Mel and I get all the credit
We get to be the heroes
We feel good about donating a prize
We love the team at Spinal Injuries more than we did before (because they made us look good)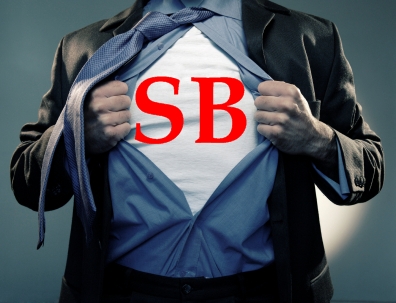 Guess Who's Coming To Dinner?
Guess who will be coming along to next years dinner?
Guess who will be donating another prize?
Guess who will spend another few hundred on raffles tickets (and probably walk away with NOTHING again!!! Yes, I'm still a bit angry!)
The Really Important Bit
Here's the really, really important bit.
The guys at Spinal didn't do what they did so Mel and I buy more tickets, donate more prizes, whatever.
They did it simply because it's what they always do.
And what they always do is what everyone is business should always do.
They think "How can we give the most value possible to this person?  How can we help them reach their goals?"
Then, whatever the answer is, they do that.
Our Client Isn't Here To Suck Us Dry
Our great clients at Spinal aren't here to work us into the ground as a supplier.
They recognise the importance of:
building a brand,
building a sense of community and ownership with their Association and
providing as much value as they can to all of their stakeholders.
That stakeholder on the night was me – and they provided me with tons and tons of value, strengthened their brand and demonstrated why they're wonderful people to work with.
Building A Legacy
And it's why they're a thriving and respected part of the disability support community who are building a legacy of support and empowering that will last for many more years than I'll be on this planet.
You want clients like these guys.
Cheers