Speaking of standing out………..I have probably 2,000 books on my bookshelf at home.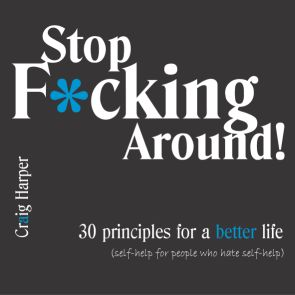 My brother visited on the weekend and was browsing through them.
The one that immediately caught his eye and that he asked to borrow is the brilliantly titled "Stop F*cking Around".
Brilliantly Titled Because The Title Gets Noticed
It's brilliantly titled because the title gets noticed.
Remember, getting noticed is half the battle.
Cheers
Brendon
Cheers