Just launched a new site for a brilliant tour/travel company here in Australia that specialises in trips to Bhutan.
A freshen of their site has really lifted things and James and Nicola, who absolutely love Bhutan, are delighted with the result.
See below for the before and after.
The Before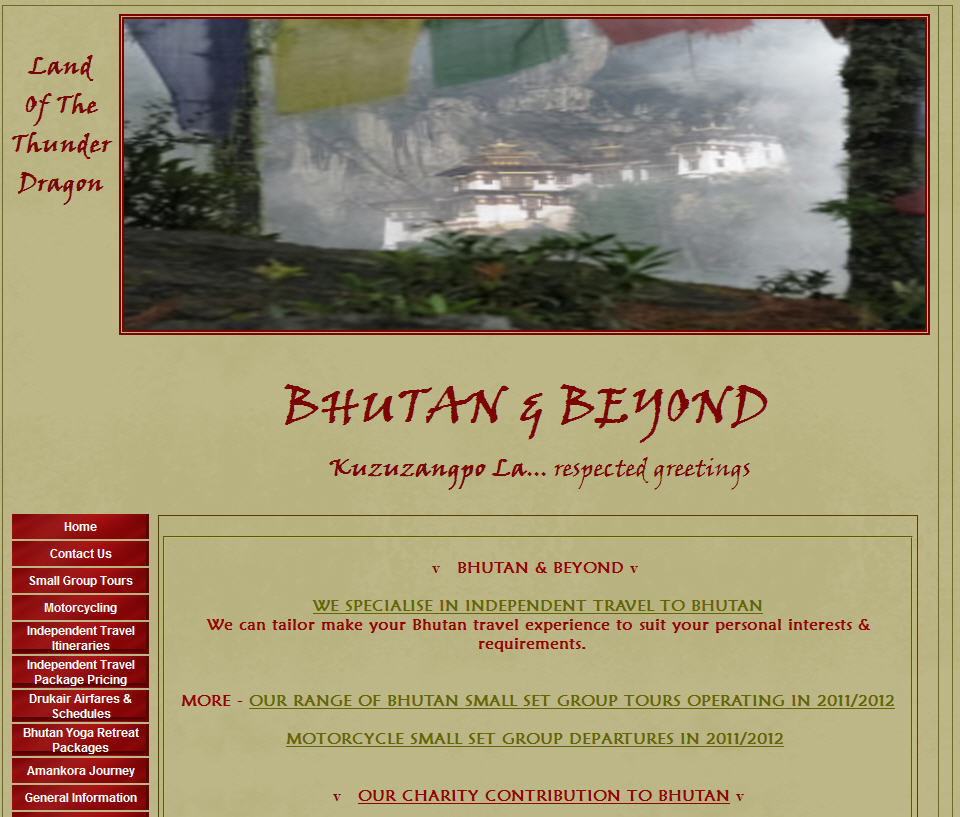 The After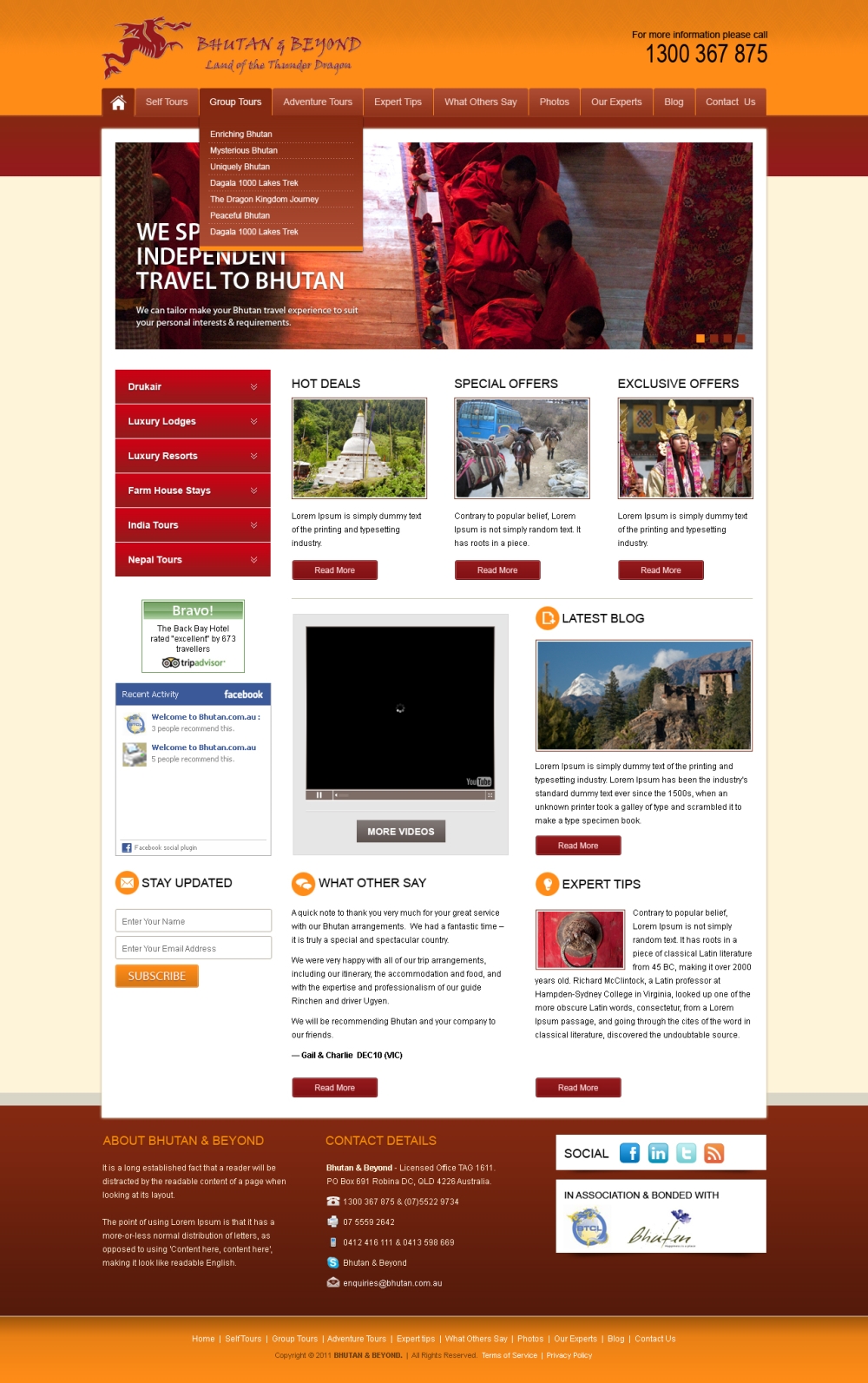 Contact Bhutan and Beyond here for more info about taking a break in this amazing country.
Cheers
Brendon
Cheers